The race is on! Automotive manufacturers the world over are transitioning to electric vehicles. Or at least that is the current plan. Mark "2021" as the year when automakers saw the light, by committing billions to support their electrification efforts.
Almost daily, we are hearing new commitments from manufacturers that could ultimately spell doom for internal combustion engines. That said, there is much that still needs to be addressed and overcome to win consumers. Vehicle cost, electric range, and a robust public charging network are chief among them.
Assuming that the current problems are resolved, by 2040 there may no longer be a gas- or diesel-powered vehicle marketed. Certainly, we may see some hybrid variants available, but the move to electrification is gathering steam.
---
Electrification Auto Trends
---
We have gone through various news stories and documents from manufacturers to dissect their plans. The following are among the current initiatives offered. But keep in mind: they are subject to change. Indeed, it seems that manufacturers are attempting to one-up each other. To wit, GM and Ford are battling for domestic supremacy. Partially domestic Stellantis is far behind these two.
---
---
GM Ups its EV and AV Investment to $35 Billion
GM was one of the first manufacturers to produce anything electric for the modern age with its EV1 in the 1990s. In more recent years, it released the Volt PHEV in 2011, then followed with the Bolt EV in 2017. Furthermore, the company is preparing to release the GMC Hummer super truck, just one in a long series of electric models planned.
Just as GM is working hard toward an EV future, the company is pushing into autonomous vehicles (AV) where it has also invested billions. In March 2020, the company announced an initial $20 billion investment, upping that to $27 billion eight months later. This month, GM pushed that number to $35 billion as it commits to electric battery and fuel-cell development.
"We are investing aggressively in a comprehensive and highly integrated plan to make sure that GM leads in all aspects of the transformation to a more sustainable future," said GM Chair and CEO Mary Barra. "GM is targeting annual global EV sales of more than 1 million by 2025, and we are increasing our investment to scale faster because we see momentum building in the United States for electrification, along with customer demand for our product portfolio."
Keep an eye on the name "Cruise" as that represents GM's autonomous vehicle initiative. Notably, the company recently received permission from California to deploy its driverless AV passenger service there.
Ford Moves Forward
To the surprise of no one, Ford is actively pursuing an electrified future. To begin, the company released its first dedicated full-electric vehicle, the Ford Mustang Mach-E, this year. Also, it brought the Ford F-150 Hybrid to the market. Plans to roll out an e-Transit van by the year's end are in place. Next year, the first F-150 Lighting all-electric pickup truck arrives. Recently, the company's Lincoln division announced plans to add four electric vehicles by 2030.
In February 2021, the company announced a $22 billion investment in electric vehicles. But they also qualified that figure by saying $7 billion had already been invested since 2016. Three months later, Ford upped its investment to $30 billion and said 40 percent of its global sales volume would be electric by 2030.
---
---
Toyota Holds it Close
Unlike its chief competitors, Toyota is relatively quiet about its EV plans. Begi the 1990s, the company invested billions of dollars in launching its hybrid initiative, giving the world the Prius. Since then, nearly every Toyota and Lexus model has received the hybrid treatment.
In more recent years, Toyota shifted its investments to fuel-cell models, bringing the hydrogen-powered Mirai to the market. But the company is exploring electrification and has an all-electric platform in place. In particular, that architecture will yield two new models that will be sold alongside a not-yet-specified Toyota hybrid.
Mazda's First Electric Vehicle
Mazda may be a small manufacturer, but it is set to build its first all-electric vehicle, the MX-30. The new model is based on the small CX-30 crossover and will advance the company's popular design language.
Interestingly, the new model is a full in-house design. That said, Toyota has a 5-percent stake in Mazda and the two companies operate a joint manufacturing plant in Alabama. However, that does not mean Toyota hasn't assisted Mazda in some way – we just don't know to what extent, if any.
Honda Taps GM to Push Electrification
Recognizing its size and limited scope, Honda won't launch its EV efforts alone. Instead, the automaker is working with GM to launch a pair of models based on GM's
The GM-Honda relationship is nothing new as the two companies have cooperated in autonomous vehicle development. They have also collaborated on battery module development.
Volkswagen and Electrify America
Like several of its competitors, Volkswagen has committed tens of billions of dollars to pivot from ICE to electric. Once a leader in all things diesel, the company has put all that behind them. Gas engines will soon follow. In the meantime, the Volkswagen ID.4 is the first all-electric vehicle for the North American market.
Volkswagen is also the name behind Electrify America, the largest public fast-charging network in the country. The first station opened in 2018. By the end of 2021, the company expects 800 stations with 3,500 fast chargers. Many are located at properties owned by WalMart, Target, and the Simon Property Group. Indeed, our local Target was one of the first in the Raleigh area to receive one.
Nissan Goes Beyond the Leaf
Following Tesla, Nissan was the first mass-market brand to produce an electric vehicle. Most notably, the Nissan Leaf rolled out in 2011 and remains one of the most popular EVs of all time. Nearly a half-million models have sold globally since then.
Beyond the Leaf, we have not seen much from Nissan in the way of hybrids and other full-electric models. However, that will soon change when the Nissan Ariya arrives late this year. Like the Volkswagen ID.4, the Ariya is a crossover. Further, it will also match the VW's $40,000 starting price, putting it within the reach of more consumers.
See Also – 2023 Nissan Leaf Review
Volvo Invests in its South Carolina Facility
Swedish automaker Volvo has a singular U.S. facility. That one is located just outside of Charleston in Ridgeville, South Carolina. Recently, the automaker said it would invest an additional $118 million in the plant. Those funds will support building the Polestar 3, a high-performance electric vehicle through its Polestar Cars subsidiary.
"Our South Carolina team has done a remarkable job producing the award-winning S60 and readying the plant for the next generation of electrified Volvo cars," said Javier Varela, Senior Vice President Industrial Operations & Quality, Volvo Car Group. "Now, with the contract to produce the fully electric Polestar 3, we continue to expand our manufacturing operations for electrified vehicles."
With its most recent announcement, Volvo Cars has invested $1.2 billion in its South Carolina plant. Furthermore, the company left open the possibility of additional commitments. Indeed, there is enough land in the area for Volvo to expand accordingly.
---
---
Hyundai, Kia Will Invest in the U.S.
The Hyundai Motor Group, which includes the Hyundai Motor Company and the Kia Corporation, has pledged a $7.4 billion investment. That amount is for the US market only and will combine the company's electrification and mobility efforts. Billions more are being invested in Korea, China, and elsewhere.
Beginning in 2022, the first fully dedicated Hyundai electric vehicles arrive in the US. Also, Hyundai will continue to support its NEXO fuel-cell vehicle by expanding its hydrogen fuel station network. Kia will also market electric vehicles with the EV6 joining the Hyundai Ioniq5 in that endeavor.
Sean Yoon, President and CEO of Kia North America added, "One key element of Kia's transformation is transitioning from internal combustion engine to electrification. With our strategic investment in the United States to produce EV models, we are making huge strides to lead the EV market but also increase our contribution to the economies where we do business."
---
Moving Forward
---
Other manufacturers, including BMW, Mercedes-Benz, Subaru, and Stellantis, are pushing forward with their plans as well. Likewise, we will hear more from these manufacturers and others, especially as the U.S. government solidifies policy.
Consumers are, of course, the final arbiters in product buying. Consequently, the process to electrification will likely take longer than some manufacturers and policy-makers anticipate. Moreover, that means consumers must be given ample time to learn about their options before they are expected to make a pivot.
---
See Also — Fast Facts About Electric Vehicles, Battery Life
Photos copyright Stumpwater Media Group, LLC, unless otherwise noted. All rights reserved.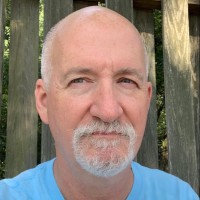 Latest posts by Matthew Keegan
(see all)