---
Shoppers of used cars tend to buy from private sellers or car dealers, but there is another option that might be worth considering: a fleet vehicle. Fleet vehicles are those that were purchased or leased by a business or government agency and used on a regular basis. Taxis, police cars, government fleets, and rental vehicles fall under this broad category, typically representing hard-driven vehicles with many miles on the odometer.
Strong Inventory
Fleet vehicles are widely available and are usually sold to auction houses before consumers can get their hands on them. Consumers can sometimes buy one directly, skipping the middle man and his price markups.
The U.S. General Services Administration operates a GSA Fleet Vehicles Sales website that sells approximately 40,000 vehicles annually at approximately 40 sites across the nation. A variety of makes and models are offered. Some states, counties and cities also sell fleet vehicles directly to the public. A web search of "government fleet vehicles" should reveal local results.
Hit or Miss
Vehicle fleets may reflect a variety of makes and models, but if you are looking for a well-optioned model, your choices are limited.
Typically, the rental vehicle companies — Hertz, Budget and Enterprise, to name a few — stock higher trim level models. Most government and public utility fleets feature vehicles that do not come fully equipped. Nevertheless, the variety of trims and package offerings will vary depending on the department and vehicle use.
The Price is Right
When no middle man is standing in the way, fleet vehicles can be competitively priced. Pricing typically reflects age, wear and tear, mileage and the equipment package.
Don't expect much room to negotiate, however, as prices are typically set and inflexible. For instance, when available to the public, such vehicles usually have the price prominently featured on the windshield. That's the price you'll pay and, yes, cash is king.
Hard Driving Takes it Toll
There is no way to escape the fact that fleet vehicles are used and often abused. Taxi and police fleets punish these vehicles which sometimes hit the market with more than 200,000 miles on the odometer.
Carefully following a maintenance plan can help, but you still have a vehicle that has seen much wear and tear and looks the part. If maintenance records have been kept, then examine them. If not, then inspect the vehicle carefully and don't expect a warranty for well-worn models.
Expect to repair all dings, dents and the paint over stain the taxi decal left when it was removed from the vehicle before heading to fleet sale.
Financing May Not be Available
Most fleet vehicles are sold "as is" with a cash payment or certified check required. One exception is the rental car companies, as some provide financing or they may accept a loan you arranged with your bank.
Bargain prices are synonymous with fleet vehicles, but a good deal on price may turn out to be a bad deal on reliability. If you are handy with cars, then repair concerns are something that you can handle yourself.
---
See Also — Used Rental Vehicle Buying Tips
Photo copyright Auto Trends Magazine. All rights reserved.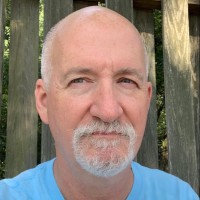 Latest posts by Matthew Keegan
(see all)