Ohio rivals will merge later this year.
The American tire industry isn't the powerhouse it once was, but there are a few companies left that still leave a strong impression on the market. One of these, the Goodyear Tire & Rubber Company, is solidifying its place in the market, by purchasing an American rival, Cooper Tire. The deal is worth $2.5 billion and is expected to close in the second half of 2021.
Ohio Companies to Merge
Goodyear, founded in Akron, Ohio, in 1898 and Cooper Tire, launched in 1914 in Findlay, Ohio, are the two largest U.S.-based tire companies. Goodyear is ranked No. 3 in the world and Cooper comes in at No. 13. Together, the two will battle Bridgestone and Michelin for global leadership, followed by Continental, Sumitomo, and Hankook, among others.
For Goodyear, it will double its presence in Cooper Tire, which also makes the Mickey Thompson, Roadmaster, and Mastercraft brands. Cooper will gain access to Goodyear's retail locations. Together, the two companies had combined sales of $19.5 billion in 2019. The merger is expected to save Goodyear $165 million within two years of closing as well as release cash in tax savings.
Besides the Cooper brands, Goodyear controls the Dunlop and Kelly brands.
Goodyear, Cooper Execs Speak Out
"This is an exciting and transformational day for our companies," said Richard J. Kramer, Goodyear chairman, chief executive officer and president. "The addition of Cooper's complementary tire product portfolio and highly capable manufacturing assets, coupled with Goodyear's technology and industry-leading distribution, provides the combined company with opportunities for improved cost efficiency and a broader offering for both companies' retailer networks. We are confident this combination will enable us to provide enhanced service for our customers and consumers while delivering value for shareholders."
Kramer added, "We have a great deal of respect for Cooper's team and share a commitment to integrity, quality, agility and teamwork. We look forward to welcoming Cooper to the Goodyear family."
Brad Hughes, Cooper president & chief executive officer, added, "Cooper has transformed into a dynamic, consumer-driven organization that has balanced traditional and emerging channels to increase demand for our products, while updating and effectively leveraging our global manufacturing footprint. I am extremely proud of what our team has accomplished over the past 107 years and am grateful to our talented employees for their contributions and commitment. This transaction marks the start of a new chapter for Cooper, which we are entering from a position of strength. We believe that it represents an attractive opportunity to maximize value for our shareholders, who will receive a meaningful premium as well as the opportunity to participate in the upside of the combined company. We look forward to the opportunity to combine Cooper's considerable talents with Goodyear's, and to be part of a bigger, stronger organization that will be competitively well-positioned to win in the global tire industry."
Approvals Needed
Besides receiving regulatory approval, Cooper shareholders must approve a cash and stock trade agreement that is worth $54.36 per share or 24 percent more than the company's closing price on February 19, 2021. That's also a 36-percent premium based on Cooper's weighted 30-day average ending Feb. 19. When the deal is complete, Goodyear shareholders will own 84 percent of the combined entity and Cooper shareholders will retain about 16 percent.
Once the merger has been completed, Goodyear will maintain its headquarters in Akron. At the same time, it promises to keep a presence in Findlay. Some 10,000 Cooper employees in 15 countries will be affected. No job losses resulting from the consolidation have been announced. However, mergers typically yield cutbacks on both the white- and blue-collar levels.
---
See Also — Apollo Tyres to Acquire Cooper Tires (never happened)
Photo copyright Eric Lewis. All rights reserved.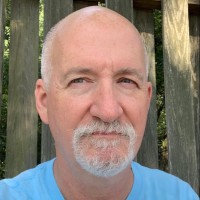 Latest posts by Matthew Keegan
(see all)