Big Apple relocation for Cadillac in the works.
Fresh on the heels of its announcement that its upcoming full-bodied, top-of-the-range flagship Cadillac sedan would be be built in Detroit — starting in the fourth quarter of 2015 — GM announced this week that it will detach Cadillac from its main operation. As a separate business unit, Cadillac will also establish its headquarters in New York, in an effort to "further global growth" as noted by GM President Dan Ammann.
(See: Grand Cadillac to be Built in Detroit)
Cadillac Detachment, Not Completely
Splitting a luxury make from its main manufacturer isn't unprecedented. Indeed, Cadillac's new president, Johan de Nysschen, was formerly with Infiniti. Nissan's luxury brand is now headquartered in Hong Kong, with the global parent located in Yokohama, Japan. GM isn't losing control over Cadillac, rather it is giving its own luxury brand the chance to extend its wings. Technical and other operations will remain in Detroit.
"Cadillac's mission is to reinstate the brand to a pre-eminent position among global luxury brands, a bold challenge requiring a distinct and focused new organization," Ammann said. More than a division or brand, Cadillac is becoming a center of excellence for our company."
That potential reinstatement follows years of decline where the once self-proclaimed "standard of the world" became a luxury afterthought from the 1970s to the early years of the new millennium. New product and a revised focus on the brand has brought forth the CTS line followed by the ATS, XTS and other updated and new models. Cadillac does not yet have the panache of a Jaguar or BMW, but it has been making much progress.
Going Global
The Cadillac leadership council is led by de Nysschen and is also composed of five other executives including Jim Bunnell, vice president of sales and service and Andrew Smith, executive director of design. Additional team leaders will be announced in the future.
Cadillac now serves 40 countries and sells more cars in the United States than anywhere else. That should eventually change as global growth of 28 percent last year and 10 percent this year is being led by China, where yearly sales are up 75 percent through August.
New York, New York
Dozens of GM employees will be given the opportunity to relocate to New York, but some may choose to remain in Michigan. To fill required positions, Cadillac would then seek fresh talent to help elevate the brand moving forward.
Cadillac's headquarters will be located in modern loft offices in Soho, lower Manhattan. About the innovative location de Nysschen said, "it allows our team to share experiences with premium-brand consumers and develop attitudes in common with our audience. New York's well-heeled populace are a natural customer base for the Cadillac brand.
Future Product
Besides the top-of-the-range and as yet unnamed ultra-luxury sedan, Cadillac's portfolio will expand to keep up with its European rivals, particularly its German competitors: Mercedes-Benz, BMW and Audi. All three have been working diligently to bring new products to the market and have promised to expand their own model lines further.
Cadillac has yet to identify what all-new models it will bring to the market, but there are several holes to be filled in the utility segment where the Germans currently dominate. Right now, the compact SRX and the full-size Escalade serve that segment, but there is room for a midsize crossover utility vehicle rivaling the Buick Enclave's size. GM has promised that there will be no rebadged model for Cadillac, as the Buick, GMC and Chevrolet versions of this CUV are essentially alike.
An absence of roadsters, convertibles and electrified vehicles also means that Cadillac has much more room to grow. GM will need to invest billions of dollars to help Cadillac win more market share, but in doing so it stands to reap tremendous profits. That's good news for a company long dependent on pickup trucks and SUVs to fund its operation, vehicle segments that will be squeezed as the higher fuel economy mandates kick in.
Photo credit: 26-28 Wooster Street 71 Grand Street by Beyond My Ken Own work. Licensed under Creative Commons Attribution-Share Alike 3.0-2.5-2.0-1.0 via Wikimedia Commons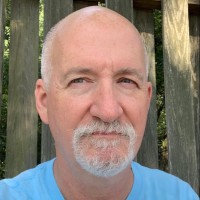 Latest posts by Matthew Keegan
(see all)