Chinese cars began to arrive in the United States a few years ago and below nearly everyone's radar.
CODA Automotive, a privately-held electric vehicle manufacturer based in California, was one of the first companies to sell Chinese cars in America, sourcing knock down kits and electric batteries from China and building these vehicles in northern California.
Great Wall Motors
While CODA hasn't lived up to its own expectations, another Chinese manufacturer is pragmatically considering selling its own vehicles directly in the United States, perhaps by securing a plant in the states and building locally. Great Wall Motor Co. wants to enter the US car market and is weighing the possibility of selling an SUV reports Automotive News.
Those plans are in the early stages with Great Wall president Wang Fengying acknowledging that the company must study US safety and emissions laws first as well as consumer preferences before entering the market.
Still, the company is looking at building SUVs in the United States, a move that reflects its current position as the top SUV manufacturer in China.
US Dealer Network
Like other companies before it, Great Wall would need to establish its own dealer network and set up a marketing program.
Great Wall sells most of its SUVs under the Haval brand and used the backdrop of the 15th Shanghai Automobile Industry Exhibition (Auto Shanghai 2013) to make known its plans. That exhibition kicked off last weekend with a press preview; the public show runs through April 29.
Haval H6
Earlier this year Great Wall Motors separated Haval, making it a stand-alone brand. Thus, the Great Walls Haval H6 is now simply known as the Haval H6 (pictured), representing just one of five SUV models the brand currently sells. Its SUV penetration keeps it ahead of joint ventures from Hyundai and Volkswagen, as well as Toyota and Honda.
First quarter sales in China measured 89,689 units with sales increasing by 85 percent in March year-over-year. Besides its Great Wall and Haval brands, the company sells pickup trucks under its Wingle brand.
The Great Wall Motor Company claims that it has exported its vehicles to more than 100 countries and currently has over 800 overseas sales networks operating in more than 80 countries.
Great Wall does build some of its vehicles abroad, shipping fully- and semi-knocked-down to factories in Indonesia, Russia, Iran, Egypt, Bulgaria and Ecuador for final assembly reports Automotive News.
Looking Ahead
Two plus years is a short time frame to secure a plant, assemble a dealer network and pass required US crash and emissions testing. Still, Ms. Fengying says that the company has been studying the US market for two years and may be ready to move forward with its plans beginning later this year.
---
Photo courtesy of Great Wall Motors Co.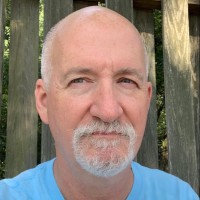 Latest posts by Matthew Keegan
(see all)