Approximately 8.9 million total air bags have been repaired.
Millions of defective air bags have been repaired as part of a widespread and historically large recall involving Takata units. Some 5.02 million driver side airbags have been replaced with another 3.84 million passenger-side air bags also fixed. These are the findings of the National Highway Traffic Safety Administration (NHTSA) with the data as of June 17, 2016, its most recent update.
See Also – How Much Does Airbag Replacement Cost?
Urgent Recall Notice
Yesterday, the NHTSA issued a grim stop driving warning to owners of certain model-year 2001-2003 Honda and Acura vehicles. The administration found "…a far higher risk of ruptures during air bag deployment," placing a priority on having these vehicles identified and fixed before additional injuries or fatalities are sustained.
"With as high as a 50 percent chance of a dangerous air bag inflator rupture in a crash, these vehicles are unsafe and need to be repaired immediately," said U.S. Transportation Secretary Anthony Foxx. "Folks should not drive these vehicles unless they are going straight to a dealer to have them repaired immediately, free of charge."
The unusually explicit warning covers five Honda and two Acura models equipped with the high-risk inflators. These are:
2001-2002 Honda Civic
2001-2002 Honda Accord
2002-2003 Acura TL
2002 Honda CR-V
2002 Honda Odyssey
2003 Acura CL
2003 Honda Pilot
High Risk of Rupture
The NHTSA has identified a manufacturing defect in the affected vehicles, one that "…greatly increases the potential for dangerous rupture when a crash causes the air bag to deploy." Most of the vehicles are in locations with prolonged periods of "absolute high humidity," especially Florida, Texas, other areas of the Gulf Coast, as well as Southern California. Through laboratory testing, researchers discovered rupture rates as high as 50 percent.
Honda recalled the affected vehicles between 2008 and 2011, making repairs with 70 percent of the owners responding to their recall notices. However, approximately 313,000 owners still have not responded and they're the ones in in grave danger.
"The air bag inflators in this particular group of vehicles pose a grave danger to drivers and passengers that must be fixed right away," said NHTSA Administrator Dr. Mark Rosekind. "Drivers should visit SaferCar.gov or contact their local dealer to check whether their vehicle is affected. If it is, they should have the vehicle repaired immediately for free at an authorized dealer. We commend Honda for taking additional actions to get these vehicles repaired."
The NHTSA also ordered Takata to carry out additional ballistic testing following recent reports of rupturing. Eight of the 10 US fatalities confirmed were attributed to ruptures for vehicles in this recall class, including the most recent one in Fort Bend County, Texas.
Honda Redoubles its Efforts
For its part, Honda continues to reach out to customers of affected vehicles, urging them to follow through. The company has also stepped up its consumer outreach by launching a paid media campaign as well as conducting outreach events in high-risk areas this summer.
On its website, the automaker says it "…will directly review loaner vehicle requests from Honda and Acura owners of vehicles requiring only replacement of the passenger front airbag inflator through its Automobile Customer Service office at (888) 234-2138."
Largest Recall Ever
As of publication, more than 70 million Takata air bag inflators are under recall through 2019, representing the largest recall in US history. The NHTSA has identified 22 affected automotive brands in all, representing vehicles built by a variety of North America, Asian, and European manufacturers.
See Also — Takata Recalls to Pace Yet Another Record Year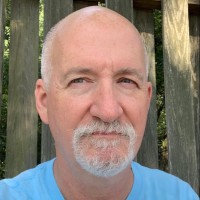 Latest posts by Matthew Keegan
(see all)