Yet another round of hail storms have left dealers with damaged vehicles to repair or sell 'as is.'
---
See Also —The Average Cost of Hail Damage Repair
Threatening clouds may portend something much worse than a rain shower: if conditions are ripe, property-damaging hail may fall, whacking your home's siding, breaking windshields, and quickly covering your lawn in ice.
Hail also presents an opportunity for new car shoppers looking for a deal. Although many hail-damaged cars are repaired and look none the worse for wear, others are simply offered "as is" and typically are accompanied by deep discounts. Potentially, that $30,000 car might be sold for $22,000, with discounts of 25 percent or more possible.
But are hail-damaged cars worth it? Here's what to keep in mind when shopping for one.
Beauty is in the Eye of the Beholder
Clearly, what you see is what you get with a hail-damaged car. Given that no two hail storms are alike and damage can vary from vehicle to vehicle, each car must be individually evaluated to determine whether purchasing it is worth it or not.
Likely, some repairs were made before a hail-damaged vehicle is offered for sale. Fragile surfaces such as the windshield, windows, side mirrors, and headlamp assemblies may be new. As for the roof, hood, trunk, trim and body, evidence of damage may yet be apparent.
Your decision here is fairly straightforward: can I live with the way the vehicle looks and enjoy the savings or should I invest "X" amount of dollars in handling the repairs myself? Be forewarned: those repairs may consume much of your savings.
Possible Insurance and Financing Challenges
Buy any car and you will want to have it insured. In fact, your lender will probably require your to carry certain types of coverage. Before you buy a hail-damaged car, check with your insurer. You need to know what the insurer will and will not cover as well as what your overall cost will be.
Financing may be another concern. Some of the usual new car financiers may not extend loans for damaged vehicles. On the other hand, a dealer can usually find a lender. Your bank or credit union should be considered as well.
Warranty Coverage Will Change
New cars typically come with a package of warranties: bumper-to-bumper, powertrain, and rust coverage. The first two may yet be offered, but the rust or corrosion warranty most likely will have been voided.
If all warranties were voided, then look for another vehicle. Some dealers may offer a generous warranty to replace the voided warranties, but may be valid only if your car is serviced at the dealership. This wouldn't be a problem if you live nearby, but if you live or move far away the warranty is effectively useless.
As for rust, count on it. Unless repairs are made, then expect the vehicle's already damaged body to show signs of rust early on. Everything else about the car may work just fine, which may be enough for you.
A Second Set of Eyes
As you evaluate a hail-damaged car, look closely for other signs of damage. Indeed, if the windshield was smashed, water damage may have followed. The interior may look great, but it might also show telltale signs of water damage: stained carpeting, a discolored dashboard, an odd smell.
Here, a second set of eyes inspecting your car can come in hand — especially if that person is your mechanic. He may pull out the dashboard and look for signs of corrosion, which may affect the electrical system. Your mechanic can find other signs of flood damage you may miss.
Is it Worth It?
If you plan to keep your hail-damaged car until you wear it out, then its resale value isn't a concern. On the other hand, if you plan to make repairs, get an estimate from a body shop first as your up front savings may be wiped out by the cost of those repairs.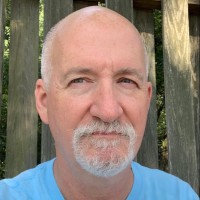 Latest posts by Matthew Keegan
(see all)