Hail Damage and Your Car: What's the Cost?
---
A line of dark, foreboding clouds begins to appear on the horizon, signaling trouble ahead. You turn on your weather alert and your suspicions have been confirmed: strong winds are forecast with the possibility of isolated tornadoes.
On top of that, damaging hail may occur with this storm, putting you, your livestock or pets, and your possessions at risk.
Doppler Detected Conditions
The worst hail storms in the United States typically occur in the Midwest, but such storms can happen anywhere in the contiguous states. Conditions are usually ripe when Doppler radar indicates extremely heavy rainfall for what may actually represent hail notes the National Severe Storms Laboratory.
If time permits, you can get everything out of harm's way by getting in the garage, under the car port, or installing a good hail-proof car cover. But that isn't always possible, especially if you are traveling and the heavens suddenly open.
With nowhere to go for cover, your vehicle is a prime target for tiny hail pellets that may bounce harmlessly off of your car. However, if strong winds are also present or larger hail mixes in, you may soon find your windshield and headlights broken, the car trim dented and your entire finish ruined within minutes.
Although this writer hasn't witnessed hail damage first hand, he did see dozens of pockmarked new cars for sale in South Carolina during the 1980s, vehicles that were damaged on a dealer's lot in Florida, then shipped out of state for sale "as is."
Cars that would have fetched near full price undamaged were now retailing for about half that price. Curiously, dozens of prospective shoppers were clamoring for a bargain.
Average Cost of Hail Damage
If your car is damaged in a hail storm, there is some good news: your auto insurance policy may have you covered. That is, if you have comprehensive coverage, what protects you from theft, vandalism, falling objects, fire and natural disasters, including a hail storm. If you file a claim, your insurer will assess the damage and provide you with a check minus your deductible.
Claims, of course, vary by the amount of damage sustained. Even so, Auto Trends set out to learn what the average cost of damage for a private passenger automobile came to and discovered that it is about $2,500.
That figure is according to Stephanie Wenz, a personal lines account manager for HNI, a company that serves four midwestern states: Wisconsin, Michigan, Minnesota and Illinois.
Said Wenz, "…the cost of the damage will depend on how bad the damage is and that is determined by the hail size and duration of the hail storm." Wenz noted that beyond fixing the damage, your insurer may provide rental car reimbursement for as long as your car is in the shop.
Specifically, rental car reimbursement will kick in if you elected that coverage — review your policy to ensure that you have it. Your policy may call it "non-accident-related damage" or what covers damage sustained from hail, vandalism or fire.
Review Your Auto Insurance Policy
If you haven't checked your auto insurance coverage in more than a year, review it now. Your requirements may have changed — do you still want collision coverage for your long paid off 12-year old minivan?
Also, an upcoming new driver, such as your inexperienced teenager, can also send your rates soaring — get a quote now before your teen gets his or her license.
Lastly, you may be able to save money by shopping around. You can also save money by bundling your auto and homeowner's insurance with the same insurer.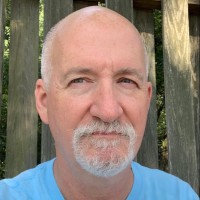 Latest posts by Matthew Keegan
(see all)