A Korean tire manufacturer wants you to know the 'Hankook Tire' name.
You've heard of Firestone, Goodyear and Michelin, but what about Hankook Tire? Maybe you have and simply just didn't make the connection. This company, based in South Korea, is the seventh-largest tire manufacturer in the world, deriving 20 percent of its business from original equipment manufacturers and the rest from customers seeking replacement tires.
And it is with replacement tires that the Hankook name may have surfaced for you, especially if your tire retailer includes Hankook among your choices. You may have also noticed the manufacturer's prominently displayed ad in New York City's Times Square or as a sponsor of 22 major league baseball teams. Moreover, Hankook Tire is a significant supporter of Formula Drift.
Industry Suppliers
Opportunities to visit the facilities of auto industry suppliers don't come nearly as often do my visits with the car manufacturers, so when Hankook invited me to visit the company's research and development center in Akron, Ohio, I jumped at the chance. The company's U.S. headquarters are located in Wayne, New Jersey, but the Akron Technical Center is where much of Hankook's U.S. marketed products are conceived.
Hankook Tire
► 7th largest tire manufacturer in the world
► 7th largest tire retailer in the United States
► New plant is under construction in Indonesia
► Hankook has 5 R&D centers worldwide
► 80% of its business is replacement tires
► OE manufacturer for 2012 Chevrolet Sonic
► Ventus S1 evo luxury premium summer UHP #1
Only four media professionals were invited for Hankook's event, a five-hour show and tell of the company's facility, providing us with the unique opportunity to meet with some of the top engineers in the business. Although the company's Akron facility has been in existence for nearly two decades, many of the 40 or more employees on hand were lured to Hankook from other tire manufacturers including B.F. Goodrich, Dunlop and Goodyear.
Hankook History
Hankook Tire was launched in 1941, survived foreign occupation and two devastating wars, and is one of several companies that have helped to transform South Korea from an impoverished nation into an international powerhouse. Rapid growth has come in the past 10 years — the company is the only global tire manufacturer that has managed to remain profitable and increase its market share. With its current or under construction manufacturing plants in South Korea, China, Hungary and Indonesia, the company expects to climb to fifth place globally by 2014, but it will still be well behind Bridgestone, Michelin and Goodyear, the tire industry's version of the Big 3.
The Hankook name is found on a variety of tire applications including cars, pickup trucks, touring and racing, medium and light-duty buses, and winter duty. The company does not make motorcycle tires nor will you find its tires on earthmoving equipment — a spokesman for Hankook noted that the company is satisfied with its current market penetration and will concentrate on growing those segments.
Technical Center
The Akron Technical Center is all about engineering, research, rubber compounding and testing. Why Akron? Well, Akron was once known as the "tire manufacturing capital of the world," but has long since seen its industry flee overseas. What's left are several research centers and Goodyear's global headquarters. Notably, the University of Akron is a prime research hub for tire manufacturing, enabling industry minds and academia to collaborate. Hankook says that a number of its new workers come from schools such as Akron, students who complete a cooperative education program and are hired upon graduation.
Our comprehensive tour allowed us to see the inner sanctum of Hankook's U.S. research and development. No cameras were allowed, but much was shown, including proprietary equipment that runs tires through a series of tests including one device that tests a tire's ability to withstand temperatures ranging from minus 30 degrees Fahrenheit to 150 degrees Fahrenheit.
These tests are run by engineers to help determine how tires behave on the road including measuring for noise, vibration and harshness. We learned that when a car manufacturer considers a tire for its vehicles, the automaker works closely with Hankook Tire to design one to its specifications. This involves starting the process off by using in-house software to design the tire, followed by a review from Hankook engineers before a prototype is built at ATC.
Once a design is determined, then that information is transferred to South Korea and a set of ready for testing tires is shipped stateside for automaker inspection. It takes about two or three cycles of development to get the right tires made before a final design is locked down. The final design follows extensive track testing to ensure that the tires meet the car manufacturer's exacting requirements.
Natural & Synthetic
If you are under the impression that tires are chiefly made from natural rubber, then you're mistaken. Natural rubber is used, but SBR, bromobutyl, polybutylene and EPDM may also be used, synthetic rubbers that are mixed and milled with other ingredients until the right consistency is made. Yes, there are some similarities between tire making and cake baking — you need the right ingredients and percentages thereof to produce a finished product that won't go flat when it exits the oven.
The Hankook tour underscored the importance of tire safety and vehicle control. To this day, when you purchase a new car, the car manufacturer extends its warranty to every vehicle component except the tires. Your tires are warranted solely by the tire manufacturer, but the relationship between the car company and the tire company is the same as you would find between the automaker and a suspension supplier, for example. With tires, a separate umbrella of protection is offered directly from the tire manufacturer, an original equipment supplier that is chosen by the car manufacturer.
Manufacturing Guidelines
The most important takeaway from my visit with the Hankook Tire people is that there is much more engineering that goes into tire construction then you might guess. Federal regulations, industry guidelines and company operating procedures are followed to ensure that the finished product conforms to these stipulations. That's critically important, because tires not only hold up an important consumer investment, but can affect the lives of people riding inside of these vehicles.
Disclaimer — Hankook Tire paid for my flight, hotel and meals. No money was exchanged to solicit a review from me. These comments are entirely my own.
Photos: Hankook Tire USA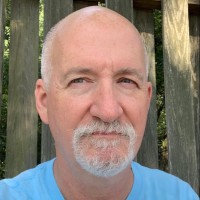 Latest posts by Matthew Keegan
(see all)