Once again, Ford is dropping a model. This time it is the EcoSport, which is its smallest and most cost-effective utility vehicle.
Yesterday, we enumerated the reasons why that is happening, particularly with Ford shutting down its Indian manufacturing base. Ford also builds the EcoSport in Romania for the European market. However, it has no plans to allocate some of its future manufacturing there to serve the U.S. So, once again, Ford will discontinue another one of its affordable models, which follows on the heels of the subcompact Fiesta and compact Focus cars.
The Little Guy
As I am deeply involved in the local car scene, including cars and coffee and special events, the question about Ford's approach to the market comes up. Specifically, some individuals want to know if Ford is giving up on the little guy. Namely, the first-time car buyer on a budget.
That's a valid question and, on the surface, the answer seems a resounding yes. After all, when you drop a pair of sub-$20,000 cars and have no replacement for a similarly priced entry-level crossover, the optics are not good on this one. Further, a quick scan of some of Ford's competitors, including Nissan, Hyundai, and Kia, reveals their attention to prospective first-time buyers. Indeed, each manufacturer has several models priced below $20,000 to just above that threshold. The sweet spot remains around $20,000 for a well-equipped budget car.
Ford, though, indicates it is concentrating on utility vehicles in response to a strong shift to this body style. They still produce the Fiesta and Focus, but the company abandoned its 2008 "One Ford" strategy a decade later. This means it is withholding some models from the U.S. market, including a potential EcoSport replacement in the Ford Puma.
Again, why no budget model for the U.S.? The answer, my friend, is not blowing in the wind. Instead, it comes down to a few important matters we will examine going forward.
Ford cannot compete.
Let's face it: Ford cannot afford to produce small models without losing money. Sure, by building the Fiesta and Focus in Mexico, and the EcoSport in Romania (the same market as the Puma), the company is acknowledging that its foreign competitors simply do it better. Certainly, it is debatable whether its Mexican operation is too costly, but the thing is that neither model is especially profitable. Whereas Ford's competitors can absorb the low profits on its entry-level models, for Ford it doesn't make sense to support them globally.
Just follow the money.
Again, profits dictate what a car manufacturer will build and where. On the other hand, Ford's money drivers are not small cars, but large trucks and SUVs. For instance, Ford can count on its F-Series pickup truck line to sell upwards of one million units annually. The profit lines with these models are high, ranging from $10,000 to more than $20,000 per unit. Conversely, Ford may make only a few hundred dollars on its lowest-cost models. It is the profitable models that drive a business, not the place keepers.
Raising expectations.
With no dirt-cheap model in the lineup, Ford has a new strategy to attract first-time shoppers: its entry-level Maverick pickup truck. With a starting price of $19,995, plus freight, Ford is dangling a prospective model that may very well interest first-time shoppers. Importantly, the Maverick has the utility today's consumers want, along with efficiency and affordability. Thus, it is the one model nearly everyone can afford – you will pay about $5,000 more for the next cheapest model, namely the Escape SUV.
Ford: A Better Idea
Other factors are playing into what Ford builds, including the semiconductor chip shortage. Although temporary, Ford is carefully managing its inventory, getting by in selectively building what it sees fit. If most of the models chosen are costly, at least that ensures Ford will profit even with sharply reduced sales.
Lastly, the automaker is investing tens of billions of dollars to pivot to electrification. It needs money from its most profitable models to pay for it. Thus, it cannot rely on models such as the Fiesta, Focus, and EcoSport to get them there. They will lose some customers in the process, but at least shareholders will know the company isn't draining cash for unprofitable reasons.
---
See Also — At a Glance: 2021 Ford E Series Cutaway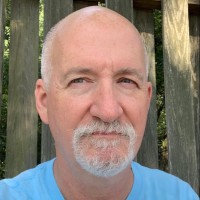 Latest posts by Matthew Keegan
(see all)