The Hyundai Accent is the smallest of all cars sold by this Korean manufacturer. It sits beneath a cohort of compact Hyundai models, including the Elantra, Veloster, and Ioniq.
Introduced in 1994, the 2020 Hyundai Accent represents the third year of this fifth-generation model. A hatchback version is no longer available in the U.S., so that leaves the sedan as the lone body style available.
Although small in size, the Accent is big in style, available amenities, and efficiency. To that end, we'll look at some of the outstanding facts about this model.
2020 Hyundai Accent Highlights
1. Highly affordable.
You can purchase a new car for under $20,000, which is the price point for the 2020 Hyundai Accent. The base model comes in nearer to $16,000 with the destination charge. When careful negotiation and keeping a sharp eye out for incentives, we think you may be able to get your final cost down to about $15,000.
2. Three trims to consider.
Hyundai offers the 2020 Accent in SE ($15,195), SEL ($17,550), and Limited ($19,300) trims. Add $1,100 for the CVT on the base model. You'll add another $930 for the destination cost.
3. Cutting-edge style.
Econoboxes of old were uninteresting, predictable, and essentially devoid of styling. Not so with the Accent. This model has a bold grille, wraparound headlights, distinct cutouts for the available fog lamps, a high beltline, fashionable wheels, and a notched trunk. The interior, although offering its share of plastic materials, includes some soft-touch fabrics too. Some cars scream "budget," while the Accent whispers "affordability."
4. More power under the hood.
This year, the 2020 Hyundai Accent goes for more power, thanks in part to a continuously variable transmission, which replaces the previous automatic gearbox. This model makes 130 horsepower and 119 pound-feet of torque, up from the previous 120 horsepower and 113 pound-feet of torque. Not only is there more power at the ready, but fuel economy climbs 4 mpg with it.
5. Amenities that surprise.
You'll have to opt for the Limited model to enjoy the full range of amenities available, but they are there. Things like keyless entry with push-button start, heated front seats, and automatic temperature control. Even something so desirable as a 7-inch touch-screen display appears with the SEL trim.
6. Room for two or four or five.
Subcompact cars, including the 2020 Hyundai Accent, are typically very comfortable for the driver and front passenger, offering ample head, shoulder, hip, and legroom. The back seat is where things get interesting. On paper, it can fit three, but it is more comfortable for two. Even then, legroom is limited, therefore that space might be best for young teens or children in booster/car seats. The trunk measures 13.7 cubic feet. What's especially helpful is that the rear 60/40 split-bench seat folds down, which extends storage space into the cabin.
7. No lack of tech features.
The standard tech package includes a 5-inch touch-screen display, a CD player, and a four-speaker audio system. You'll also find an auxiliary jack and a USB smartphone connection. Move up to the SEL and you'll find the larger screen, six speakers, satellite radio, and smartphone compatibility with Apple CarPlay and Android Auto. Hyundai adds a pair of USB charging points too.
8. Very limited driver-assist technologies.
Let's face it: we find driver-assist tech helpful in many cases. The Accent offers forward collision-avoidance alert on the Limited trim, but there are no other aids available. This lack of advanced tech isn't unusual for the class, therefore if it is important to you, then you'll want to upgrade to one of Hyundai's compact models for availability. We think the automaker will add more features soon, but not with the 2020 Hyundai Accent.
Making a Case
The lack of advanced safety tech notwithstanding, the 2020 Hyundai Accent does what it needs to do to supply a gateway to the brand. It doesn't cost much more than a late-model compact used car and it comes with longer warranties than most competitors. For these reasons, Hyundai is worth a look, with many small and affordable models available for your inspection.
---
See Also — The Head-Turning, Attention-Getting Hyundai Palisade
Competitive Set: Toyota Yaris, Honda Fit, Fiat 500, Nissan Versa, Mitsubishi Mirage, Volkswagen Golf, Chevrolet Sonic, and the Kia Rio.
---
2020 Hyundai Accent Specifications
---
| Hyundai | 2020 Accent |
| --- | --- |
| Segment | Subcompact car |
| Price Range | $15,195 to $19,300 |
| Destination Charge | $930 |
| Standard Engine | 1.6-liter, I4 |
| Horsepower | 120 @ 6,300 rpm |
| Torque (lb.-ft.) | 113 @ 4,850 rpm |
| Transmission | Six-speed manual or CVT |
| Seating | 5 |
| Curb Weight (pounds) | 2,502 to 2,701 |
| Wheelbase (inches) | 101.6 |
| Length (inches) | 172.6 |
| Width (inches) | 68.1 |
| Height (inches) | 57.1 |
| Head room (f,r…inches) | 38.9, 37.3 |
| Leg room (f,r…inches) | 42.1 33.5 |
| Shoulder room (f,r…inches) | 54.2, 53.7 |
| Hip room (f,r…inches) | 51.7 50.8 |
| Storage (cubic feet) | 13.7 |
| Gross vehicle weight rating (pounds) | 3,439 to 3,638 |
| Towing (pounds) | NR |
| Payload (pounds) | NR |
| Fuel | regular |
| Fuel Tank (gallons) | 11.9 |
| EPA Fuel MPG (city/highway/combined) | 29/39/33 (MT); 33/41/36 (IVT) |
| Manufacturing Plant | Ulsan, South Korea |
Data compiled by Tom Keegan. Specifications supplied by the manufacturer.
---
See Also — N Line Debut: 2019 Hyundai Elantra GT
Photo copyright Hyundai Motors.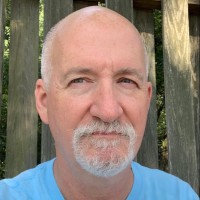 Latest posts by Matthew Keegan
(see all)