We love Porsche, arguably the best brand of vehicles in the world. In the early part of this century, the company expanded beyond its sports car roots by introducing the Cayenne SUV in 2003. Seven years later it followed with its first sedan, the Panamera. Today, we see a fleet evenly divided between sports cars and other vehicles, thanks to the small Macan SUV which rolled out in 2015. The Macan borrows elements from across the Porsche spectrum, deliver an inspiring utility vehicle on a small footprint.
What's New for 2020
Now in its sixth year, the first-generation Macan features updated engines with more power. As for the rest of the lineup, the changes are small.
Porsche Macan Highlights
Room for five, in a pinch. The Porsche Macan seats five, at least on paper. The front seats are the ideal place to seat with comfortable thrones at the ready. The rear split-bench seat is best for two and three, but only in a pinch. Still, the amount of legroom available is quite limited, which means the back seat is most suitable for youngsters. With 17.6 cubic feet of standard storage space, the Macan may not be the vehicle you take on long trips. That said, if it is just the two of you, that space nearly triples with the rear seat folded.
Excellent fit, finish, and quality. Porsche never disappoints us in all things quality. The Macan, with a starting price just above $50,000 maintains our expectations. The look, fit, and finish is what you'd expect, with quality materials throughout. You'll find various leather and suede finishes on most models with aluminum, wood, and carbon fiber also available. Porsche supplies a dizzying level of customization that'll give your Macan a unique look.
Three engine choices. What's under the hood of a Porsche may be the most important element of this brand. You'll find three engine choices, beginning with a 2.0-liter turbocharged flat-four with 248 horsepower and 273 pound-feet of torque. The second engine is a 3.0-liter turbocharged six-cylinder with 348 horsepower and 354 pound-feet of torque. The third engine is a 2.9-liter twin-turbocharged six-cylinder, which generates 375 horsepower and 383 pound-feet of torque. It's output increases to a whopping 434 horsepower in the top-end Porsche Turbo model. All-wheel-drive and a 7-speed dual-clutch automatic transmission are standard.
Fast and furious. You'd expect any Porsche model to be fast and the Macan is all that and more. At least when moving beyond the base engine. Sure, the turbo four-cylinder engine is sprightly, but it doesn't deliver nearly the performance numbers you'd expect in a Porsche. The middling 3.0-liter V6 is the better choice as it supplies excellent step-off acceleration and passing power. But it is the twin-turbo six-cylinder that's the performance maven, as it delivers raw off-the-mark acceleration and inspiring passing power. Regardless of the chosen engine, the Macan supplies direct steering, terrific handling, and track aspirations. Its higher profile means it isn't as connected to the road, but not by much. The 7-speed dual-clutch transmission is amazing with its clean and quick shifts. You may miss a manual, but this one shines!
Safety and technology is a mixed bag. When it comes to safety features, you'll pay extra to receive most of the driver-assist technologies we expect these days. Lane departure warning is standard, but everything else is extra, including blind-spot warning, active lane control, automatic emergency braking, and adaptive cruise control. The list of standard in-cabin tech features includes a 10.9-inch touch-screen display, USB input, a 10-speaker audio system, and navigation. The list of options is impressive and includes an alluring Burmeister audio package.
Making Your Macan
The base Macan model costs $52,000, while a fully loaded Porsche Turbo model will run around $85,000. That's a lot of money to pay for a small SUV from a luxury make, but it isn't your run-of-the-mill model either. Indeed, with performance and luxury features combined, this SUV delivers a complete package and may have you reconsidering your Porsche 718 Cayman want.
---
2020 Porsche Macan Specifications
---
| Porsche | 2020 Macan |
| --- | --- |
| Segment | Luxury SUV |
| Price Range | $52,000 to $85,000 |
| Destination Charge | $995 |
| Engine No. 1 | 3.0-liter, turbo V6 |
| Horsepower | 348 @ 5,400 rpm |
| Torque (lb.-ft.) | 354 @ 1,360 rpm |
| Transmission | 7-speed automated manual |
| Engine No. 2 | 2.0-liter, turbo I4 |
| Horsepower | 248 @ 5,000 rpm |
| Torque (lb.-ft.) | 273 @ 1,600 rpm |
| Transmission | 7-speed automated manual |
| Engine No. 3 | 2.9-liter, turbo V6 |
| Horsepower | 375 @ 5,200 rpm |
| Torque (lb.-ft.) | 383 @ 1,750 rpm |
| Transmission | 7-speed automated manual |
| Seating | 5 |
| Curb Weight (pounds) | From 4,293 |
| Wheelbase (inches) | 110.5 |
| Length (inches) | 184.9 |
| Width (inches) | 76.2 |
| Height (inches) | 63.9 |
| Headroom (f,r…inches) | NR |
| Legroom (f,r…inches) | NR |
| Shoulder room (f,r…inches) | NR |
| Hip room (f,r…inches) | NR |
| Storage (cubic feet) | 17.6, 52.9 |
| Gross vehicle weight (pounds) | 5,688 |
| Towing (pounds) | 4,409 |
| Payload (pounds) | 1,395 |
| Fuel | premium |
| Fuel Tank (gallons) | 19.8 |
| EPA Fuel MPG (city/highway/combined) | 18/23/20 |
| Manufacturing Plant | Leigzig,Germany |
Data compiled by Tom Keegan. Specifications supplied by the manufacturer.
---
See Also — Porsche Cayenne: Generation Next
Photo copyright Porsche.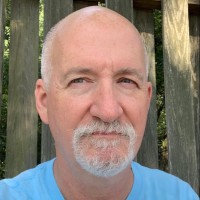 Latest posts by Matthew Keegan
(see all)