Honda's newest green car will debut in 2016.
Just as Toyota revealed its own fuel cell electric vehicle in advance of the 2014 Los Angeles Auto Show, Honda has unveiled its FCV Concept. Like most Honda concepts, the FCV Concept is based largely on a vehicle that the company says will go on sale in Japan in March 2016, followed by markets in the United States and Europe. Honda also made related sketches available to the media to coincide with the debut.
Besides the concept vehicle, Honda also showed a related Honda Power Exporter Concept, representing a concept model for an external power feeding device that enables AC power output from the FCV with a maximum output of 9 kilowatts.
Smart Hydrogen Station
Honda also announced the application of a Smart Hydrogen Station (SHS), representing a packaged hydrogen station unit that adopts Honda's original high-differential-pressure electrolyzer. With it Honda states that it will work "toward the forthcoming hydrogen society under three key concepts – "generate," "use" and "get connected" – and strive for the early realization of a CO2-free society."
Honda's fuel cell electric vehicle involvement dates to the late 1980s. In 2008, the Honda FCX Clarity made its debut, a prototype fuel cell vehicle available that was available for lease by select customers in Japan and in Southern California. However, the FCX Clarity is no longer available to new customers as Honda readies the FCV for production.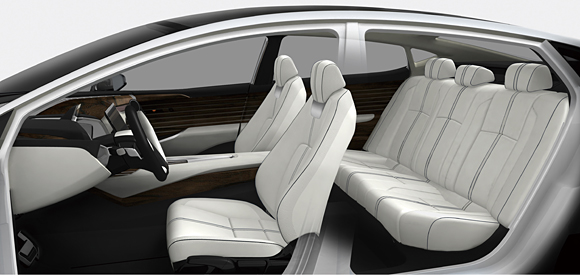 Honda FCV Concept
Indeed, Honda considers the FCV Concept the direct successor to the FCX Clarity, what will deliver improved performance at a greater cost savings. Honda says the latest fuel cell stack for the concept is one-third smaller than the previous unit with greater output and density. Overall performance is up by 60 percent.
Honda says that the FCV represents the world's first FCEV with its complete powertrain, including the fuel cell stack, located underneath the hood of the vehicle. Thus, passenger space is not compromised as it is in other models. The FCV Concept seats five adults and Honda says the layout will enable it to be made into multiple body styles once fuel cell adoption becomes more widespread.
Hydrogen Storage Tank
Honda has equipped the FCV Concept with a 70 MP high-pressure hydrogen storage tank that provides a cruising range of more than 700 kilometers (approximately 435 miles). Tank refill time is approximately three minutes, roughly matching the time it takes to refuel today's gasoline-powered models.
What's more, Honda says the FCEV features an external power feeding function, something originally tested and improved upon by the FCX Clarity. When combined with an external power feeding device, the vehicle can act as a compact mobile power plant to generate and distribute electricity to the community following a natural disaster.
Along with Toyota and Hyundai, Honda is making a case for fuel cell electric vehicles. A severely limited hydrogen filling station network will temper the roll out stateside, but commitment by the automotive and fuel industries as well as from policy makers could make FCEV adoption easier.
More Hydrogen News
Toyota Mirai: Fuel Cell Future Realized
UC Davis Study Shows Confidence in Hydrogen
Arrived: 2015 Hyundai Tucson Fuel Cell
California Hydrogen Refueling Network Receives Backing From Toyota
Honda FCV Concept photos copyright the manufacturer.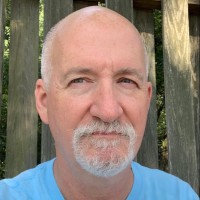 Latest posts by Matthew Keegan
(see all)