The Honda Element is a vehicle that defies easy categorization. One part utility vehicle, another part car, the Element is a multipurpose vehicle prized by pet owners for its available dog-friendly components.
This four-passenger model had a nine-year model run, with production ending in 2011.
History of the Honda Element
Two iterations of the Honda Model X were shown to consumers at auto shows before Honda committed to build what became the Element beginning in 2003. The boxy people-mover featured rear-hinged, rear doors, an absent center pillar, and a flat floor, a layout that allowed owners to carry a variety of gear ranging from camping equipment to skis to snowboards.
Based on the platform underpinning the Honda CR-V sport utility vehicle, the Honda Element measures seven inches shorter than the Civic sedan and is just over 70 inches tall.
The Honda Element has 103.6 cubic feet of passenger volume and up to 74.6 cubic feet of storage volume with the rear passenger seat removed. It also features a 1,500-pound tow rating. Check with your used car dealer for available stock.
See Also – Why the Pontiac Aztek Was a Failure
Models and Trim Levels
Front-wheel drive is standard with the Honda Element; all-wheel drive is available. Early on, the Element was sold in LX and EX trim levels, reflecting basic and fully equipped packages, respectively. Later, a mid-level LX model was inserted followed by a sporty SC edition.
Throughout its model run, the Honda Element was powered by a 2.4-liter four-cylinder engine paired initially with a five-speed manual or an optional four-speed automatic transmission.
Beginning in 2007 the automatic transmission was expanded to five gears and, later, was the only transmission choice in the Element's final year of production. The Element's initial 160-horsepower rating was increased to 166 in 2007.
Key features offered with the Honda Element include power side mirrors, remote entry, climate control, power windows, power door locks, an adjustable steering column, a four-speaker audio system, and a rear window wiper.
Available options included alloy wheels, a navigation system, an upgraded audio system, and satellite radio.
For the Dogs
The versatility of the Honda Element attracted dog owners to this vehicle in significant numbers. Pet owners cited the vehicle's large, flat floor in the rear compartment as one reason for buying an Element as well as for its roomy interior.
In 2007 the Honda Element received the Dog Car of the Year award.
Beginning in 2010, Honda offered a $995 pet package upgrade to expand the Element's appeal to dog owners. That package includes second row and cargo area pet restraints, a cushioned bed with an elevated platform in the cargo area, a spill-resistant water bowl, doggy design embellishments, an extendable cargo area load-in ramp, a 12-volt ventilation fan, rubber floor mats, and second-row seat covers.
End of the Line
In December 2010, Honda announced the end of the line for the Element citing customer preference for other models, particularly the similar CR-V crossover. Through its nine-year model run, more than 325,000 Honda Elements were sold in the United States, including small numbers outfitted with its pet-friendly package.
---
See Also – Honda Heritage Center Opens in Ohio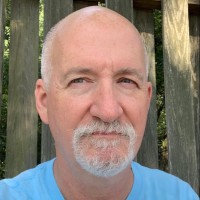 Latest posts by Matthew Keegan
(see all)