The EV market is overloaded with models as demand is, at best, tepid. Shoppers looking for a deal may not have to look far as manufacturer incentives roll out.
Automotive manufacturers sometimes must resort to taking extraordinary measures to move slow selling models. Price cuts, larger rebates and zero percent financing are among the incentives automakers employ to move less desired models.
Among the slow sellers are those vehicles that fall under the broad electric vehicle (EV) umbrella: hybrid electric vehicles, plug-in hybrid electric vehicles and pure electric vehicles, among others. Car companies build some vehicles, particularly hybrids, to meet niche consumer demand.
In the case of many pure electric vehicles, a token product is built to meet stringent California Air Resources Board requirements. Specifically, those models are manufactured in small numbers, but even with limited production, demand is quite low as high prices and limited range annul interest.
Honda Fit EV
The Honda Fit EV is one such model that a manufacturer has difficulty selling even in small numbers. Indeed, for the first two months of 2015, Honda has sold just 63 copies of its only all-electric vehicle, a model introduced last year. Nevertheless, Honda has seen much higher interest in its hybrid offerings — its hybrid-only CR-Z and hybrid variants of its Accord and Civic models are selling in far greater numbers.
To stoke sales of the Fit EV, Honda has introduced new lease options that lower the monthly cost of "ownership" to just $199 per month. Moreover, that lowered amount will be applied to current Fit EV leases as well as to shoppers of used models. In other words, holders of two-year Fit EV leases now paying $259 per month for this vehicle will have the option to extend their lease terms and pay just $199 per month. The lower rate also applies to anyone shopping for a used Fit EV.
Besides the lowered lease rate, Honda will also maintain several perks with its sole pure EV entry to include: unlimited mileage, routine maintenance and collision insurance coverage. Although Honda is not giving the Fit EV away, it is doing everything that it can to lower the cost of vehicle ownership (or management) for shoppers.
Range and Recharging
Like the standard Fit, a subcompact model that slots below the Civic in Honda hierarchy, the Fit EV seats five people. It has an 82-mile electric range and when connected to a 240-volt outlet, the Fit EV battery can be recharged in under three hours. In the odd world of EPA fuel economy measuring, the Fit EV is rated at 118 MPGe for combined city and highway driving. Furthermore, the EPA says that the Fit EV consumes $500 worth of "fuel" per year, in this case electricity. Likely, vehicle owners have far lower energy costs as they take advantage of free public charging stations at work and elsewhere.
Honda is not the only manufacturer to resort to extraordinary measures in a bid to move slow moving EV models. In 2014, the Ford C-Max Energi, Ford Focus Electric and the Nissan Lease S were being offered for $199 per month lease deals. And in a bid to lead the market, at least in pricing, Mitsubishi lowered the price of its i-MiEV to just $189 per month. Those deals surfaced in October 2014 and were ended in early November.
Savvy Shoppers Find Great Deals
Granted, the broad EV segment still has limited appeal and prospective customers are not likely to beat down dealer doors in a bid to secure special deals. Seeing that demand is even lower as gas prices have fallen, additional offers from other manufacturers also seem likely. Thus, savvy shoppers can buy or lease an EV from a position of strength and should inform themselves of the options available to them.
Fit EV photos courtesy of Honda Motors.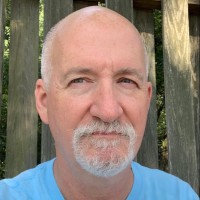 Latest posts by Matthew Keegan
(see all)