GM's plans for the future show a company willing to take risks.
---
Within only five days, the General Motors Company changed the course of its business in ways probably not foreseen by most automotive experts.
On Sept. 3, General Motors and Honda announced that the companies signed a non-binding Memo of Understanding (MoU) whereby the two would work toward establishing a strategic alliance in North America. That alliance would explore the two automakers sharing vehicle platforms and propulsion systems in a variety of core segments.
Five days later, General Motors announced a strategic partnership with Nikola Corporation, parent of Nikola Truck Company, an emerging manufacturer of electrified vehicles. As part of the agreement, GM takes an 11-percent stake in Nikola.
GM and Honda Expand Their Relationship
GM's MoU with Honda was especially surprising, given the latter's long-running independent course. Even as Nissan partnered with Renault and Mitsubishi to forge an extensive alliance and Toyota took stakes in multiple small Japanese manufacturers, Honda seemed content to stay the course.
But we've seen a willingness on Honda's part in recent years to soften its resistance to collaborating with other manufacturers.
Indeed, Honda joined GM's battery module initiative in 2018, then followed in April 2020 with an announcement that the two manufacturers would jointly build a pair of all-new electric vehicles for Honda. The EVs are based on GM's highly flexible EV platform powered by proprietary Ultium batteries.
Models powered by Ultium batteries feature a range of 400 miles or longer and are designed for Level 2 and DC fast charging. The second-generation Chevrolet Bolt EV, due out in 2021 as a 2022 model will utilize the new platform and battery system. A Cadillac Lyriq SUV will follow as will models for Buick and GMC.
The Honda-GM accord is a proposal, based on a joint committee composed of senior executives from both companies. The two will hold co-development planning discussions immediately, followed by engineering work set to begin in early 2021.
Under the terms of the proposal, the two automakers will collaborate on building a variety of vehicles with a shared platform, including internal combustion and electric models. None of the models will be developed to serve other markets.
The automakers say that the companies will realize extensive savings in cost, including research and development (R&D) and engineering, and collaborating on purchasing.
Making a Case for Electrification
GM's agreement with Nikola goes well beyond taking a stake in this upstart automaker. For example, the company immediately gains a $2 billion equity stake in Nikola, named for Nikola Tesla. Further, GM will engineer, validate, homologate, and build the Nikola Badger in both its battery-electric and fuel cell electric guises. Badger production is expected to commence by the end of 2022.
As a result of the strategic partnership, Nikola estimates it will save $4 billion in battery and powertrain ghosts over 10 years and an additional $1 billion in engineering and validation costs.
As for GM, the company expects to receive at least $4 billion of benefits between the shares' equity value, Badger contract manufacturing, supply contracts covering batteries and fuel cells, and EV credits that stay in place over the contract's term.
Looking Ahead
Although the GM-Honda agreement must yet be finalized and is non-binding, the prospect of further collaboration between the two automakers is an enticing proposition.
We have no idea what vehicles the two manufacturers might build together, although it seems possible GM might perhaps gain car models, while Honda could benefit from GM's truck lines.
This is, of course, speculation but the possibilities are intriguing and will remain one part of a wider conversation involving electrification, mobility, technology, and collaboration.
---
See Also – Will the Electric Vehicle Boom Create New-Found Dependencies for Foreign Minerals?
Photos copyright General Motors Company. All rights reserved.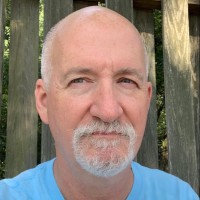 Latest posts by Matthew Keegan
(see all)