Just as the entire auto industry is preparing a wholesale shift to full-electric vehicles, Honda is doing likewise. In the meantime, the company is planning to introduce a series of hybrid electric vehicles ahead of the transition.
Specifically, Honda is building on its decades of gas-electric experience to outfit several popular models with hybrid powertrains. The first of the new breed of hybrids arrive this fall.
Honda Hybrids
Honda's experience with hybrids dates to the 1990s when its tiny Insight arrived stateside just ahead of the Toyota Prius. We know how that story unfolded: the Prius became synonymous with hybrid, while Honda struggled to maintain a footing.
Nevertheless, through the years Honda has managed to develop several hybrid models even if they did not stick with them for the long term.
The Honda Insight disappeared, then returned several years ago as a midsize model. Its beautiful design is not too far off the mark from the popular Accord, supplying elegance to the HEV market. Even so, Honda says that Insight will disappear from the market this year in anticipation of a new model.
Honda has three hybrids in mind, but they will stagger their introductions. Notably, this automaker chose its three best-selling models for the gas-electric treatment. These are the compact CR-V crossover, the midsize Accord sedan, and the compact Civic. The trio typically delivers approximately two-thirds of Honda's annual sales.
"Hybrid-electric vehicles are effective in reducing greenhouse gas emissions and are a critical pathway toward Honda's vision for 100% zero-emission vehicle sales in North America by 2040," said Mamadou Diallo, vice president of Auto Sales at American Honda Motor Co., Inc.
"Making the volume leader of our core models hybrid-electric will dramatically boost electrified sales in the Honda lineup, a strategy that will be augmented by the arrival of a Civic Hybrid in the future."
New Honda CR-V Hybrid
When the CR-V Hybrid rolls out this fall, it will build on the previous—generation model. The same can be said about the Accord Hybrid when it appears next year.
Both models along with the Insight enabled Honda to sell more than 100,000 electrified vehicles in 2021, a record. Indeed, hybrid sales rose for the fifth consecutive year last year, further solidifying the company's market position.
Honda Civic Hybrid
While we are familiar with the current CR-V Hybrid and the Accord Hybrid, the Civic Hybrid is a bit of a mystery. When the new one arrives at a certain undetermined point, it won't be the first Civic hybrid. Indeed, in 2003, the original Civic Hybrid arrived stateside.
That initial model had a 1.3-liter four-cylinder engine, an electric motor, and gave customers a choice of a 5-speed manual or a continuously variable transmission. That model averages 40/41 mpg combined, rising to 42 mpg in 2010.
From 2011 to 2015, an updated Civic Hybrid arrived. This one comes with a 1.5-liter four-cylinder engine, an electric motor, and a continuously variable transmission. No manual gearbox option could be had, however. Despite the larger and more powerful gas engine, this model's fuel economy is a stalwart 44 mpg combined.
The last year for the Civic Hybrid was 2015. What killed it? Relatively low gas prices. Indeed, with an average cost of $2.30 per gallon for regular grade fuel, consumers were not thinking of a hybrid. Today, with fuel prices costing over $4 per gallon, hybrids and other electrified models are getting some attention.
Pure Electric Vehicles
Beyond hybrids, Honda will invest in fully electric vehicles, launching its initiative with the help of GM. It is an unusual partnership, but it will allow Honda to jump into the market faster.
Its main Japanese rivals, Toyota and Nissan, have pure electrics as does Subaru and, soon, Mazda. Eventually, Honda will produce its line of electric vehicles as moves to its goal of a pure electric fleet in North America by 2040.
---
See Also – Homerun: Honda Knocks it Out With the 11th-Generation Civic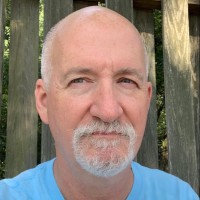 Latest posts by Matthew Keegan
(see all)