Yesterday I mentioned that Ford is looking at building several of its smaller European cars on U.S. assembly lines in a bid to switch production from its big trucks and SUVs to fuel-efficient small cars. This week, Chrysler began to stir the pot too by announcing that its Hornet project is being scrutinized for possible development.
Making its initial appearance at auto shows in 2006, the Hornet was rumored to be destined for production at a factory in Mexico, as Chrysler's response to the many sub-$10,000 models expected to be imported from China in the coming years. Supposedly, the company was also in talks with China's Chery Automotive and Volkswagen to have one of these manufacturers build the vehicle for them.
Forbes magazine is reporting that Thomas Hausch, the company's vice president for international purchasing stated, "We are working intensely on the Hornet study" adding, "I think we will announce something on this in the future."
Chrysler has been hit particularly hard by the recent run up in gas prices as Chrysler derives about 75% of its profit from its popular full-sized Dodge Ram pick up truck and other SUVs. With demand dropping like a rock, Chrysler is scrambling for ways to win back market share, which has been lost to Asian brands whose fleet consists mostly of compact cars.
Though the concept model was dubbed the Dodge Hornet, it isn't a given that the car will be a Dodge. Chrysler dealers could get the model or, if capacity is available, we could see some MOPAR madness in the form of good 'ole badge engineering.
Chrysler's International sales continues to rise, while U.S. sales have been down as much as 25% of late.
---
Dodge Hornet photos courtesy, copyright Chrysler LLC.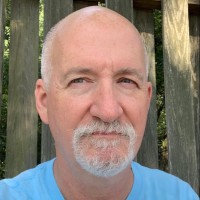 Latest posts by Matthew Keegan
(see all)