Ford's smallest pocket rocket excites.
The 2015 Ford Mustang has been promised to me, an upcoming press fleet vehicle that I've been anticipating for a long, long time. As I've been patiently waiting, an assortment of Lincoln and Ford vehicles have kept me busy, including one hot five-door hatchback that caught my attention and delivered a week's worth of driving fun in its very small package.
None other than a Molten Orange Ford Fiesta ST showed up, a color that perfectly matches this vehicle's lively personality. Just as a tiny cayenne pepper has an oversized bite, the Fiesta ST kicks out a lot of power thanks to its turbocharged 1.6-liter four-cylinder engine. Indeed, 197 horsepower may not sound like a lot in these days of 300 to 700 plus horsepower, but when it powers a vehicle weighing just 2,742 pounds, then you have to take notice.
Fiesta ST Design
There are a number of changes that Ford made to produce an ST model for the Fiesta. Up front, the Fiesta prominently displays a one-piece, hexagonal-mesh grille with a bright red ST badge. You will also find a front chin spoiler with a deep central splitter, black headlamp bezels, a full ST body kit and a high mount spoiler. It also has a rear diffuser and twinned bright tip exhaust outlets. This model serves notice that it is ready to perform — more about that later.
Inside, Ford took the standard cockpit and dressed it with multiple ST embellishments. All three analog gauges have red needles; the steering wheel is wrapped in leather and has an ST badge at its base. The gear shift knob is also wrapped in leather and has a satin chrome accent — you may have already guessed that the gear map is Molten Orange. Aluminum racing-inspired pedals — accelerator, clutch and brake — are also present. Most notably, the Ford Fiesta ST has Recaro bucket seats up front and a split folding Recaro bench seat to the rear.
Sports Technologies Pricing
My test model, priced from $21,400 had several upgrades to bring its final price to $25,995. The Molten Orange metallic tricoat paint is a $595 upgrade, certainly worthwhile if you want to bring unmistakeable attention to this pocket rocket. A $1,995 Recaro package upgraded the leathering and added heat elements for both bucket seats. Navigation added $795 and 17-inch premium painted wheels came in at $375.
What makes the Fiesta an ST? For that matter, what does "ST" represent? Well, ST stands for Sports Technologies, a special performance level that is also applied to the Focus ST. Just this month Ford announced the creation of Ford Performance, a global initiative that unites Ford Racing, Team RS and Ford SVT under one umbrella. The new division will produce at least 12 new and updated models through 2020 — you can bet that the Fiesta ST will be one of them.
Both ST models come equipped with high-output variants of Ford's EcoBoost engines. EcoBoost is a Ford phrase for turbocharged engines with direct fuel injection and variable valve timing. The company's Bridgend, United Kingdom, plant builds these engines and also assembles both ST models. Thus, while all other US- and Canadian-sold Fiestas come from Mexico, Britain supplies us with the STs.
Beyond the engines, these cars are outfitted with six-speed manual transmissions. They're of the short-throw variety and should give anyone who isn't familiar with a stick the confidence to drive one. ST models also come with enhanced European-inspired suspension and driving dynamics, three drive modes — standard, sport and OFF — and Bridgestone Potenza summer tires.
On the road, the Fiesta ST lives up to the hype. I might even say that it exceeds it.
EcoBoost and a Manual Gearbox
In my book, the Fiesta ST has the two essential attributes a small performance car must have — a turbocharged engine and a manual transmission. To begin, the engine bangs out 197 horsepower and 202 foot-pounds of twist. Those numbers blow away the 120 horsepower and 112 foot-pounds of torque with the normally aspirated engine. Credit EcoBoost technology — turbocharged direct injection — with giving the ST's engine the extra bite.
Ford didn't stop there and for that you'll be immensely grateful. The front-wheel drive Fiesta ST benefits from torque vectoring control, technology that utilizes the hatchback's braking system to adjust the speed between the two front wheels. The result is improved handling while cornering and a reduction in understeer, the latter the bane of front-wheel drive cars with high performance engines.
Let's Drive!
I understood the full impact of this system while taking the Fiesta ST on my favorite drives — the twisty roads where I've given the likes of the Corvette Stingray, Dodge Challenger, BMW 4 Series, Porsche Cayman S and other models a work out. Rear-wheel drive all, each one handled the many twists and turns with ease. I've taken a number of all-wheel drive vehicles on the same loop, but very few front-wheel drive models. Unless they're properly equipped.
Wisely, the Fiesta ST utilizes short-throw shifting, making gear shifts virtually a non-event. This was important to me on several road expanses where shifting is frequent and I simply wanted to concentrate on the steering.
Get ready for an unmistakeable, but slight side-to-side shift front body feeling as you take a curve and plunge into every twist of the road. You can feel torque vectoring control at work — it kicks in just before you think the Fiesta ST is going to move out of position. The feedback is pronounced and I anticipated the same, giving me the confidence to match my usual back road antics. Without a doubt, I wouldn't have dared half the maneuvers I tried with an ordinary front-wheel drive model. Handling certainly is different from traditional rear-wheel drive sports models, but it still provides an enjoyable experience.
---
2015 Ford Fiesta ST
---
Ford Europe made a number of upgrades and enhancements to the ST's suspension system that improves its handling. Up front, the suspension received changes to the springs, dampers, stabilizer bar, knuckle and a tweaking of suspension geometry. The Ford SVT team also adjusted the roll center position for added roll stiffness, the camber for stiffness and they shortened the steering arm length.
Braking improvements over the base model has four-wheel disc brakes all around. Larger brakes were placed up front with pad thickness bumped up by about 60 percent.
To the rear, new springs and dampers are also present along with thicker twist beam gauge material, what Ford says comes in nearly 75 percent stiffer than the base model. The US spec model weighs about 130 pounds more than the European version, with thicker bumpers and a full size spare present. Even so, Ford engineers worked diligently to ensure that the two versions handle nearly the same.
Step on the accelerator and make quick work of the gear shifter and this model maintains its composure on the straightaway. Turbo lag is minimal and when you're putting down for full throttle effect, overboost kicks in and you should nail 0 to 60 mph in about 7 seconds. It seems faster than that and it is certainly faster than most anything else in the segment.
Ford equips the Fiesta ST with Bridgestone Potenza rubber — summer-only tires that felt heavy on one 24-degree morning, but were absolutely fine as temperatures warmed to 50 degrees and my serious driving commenced mid-afternoon in central North Carolina. Credit the tires and the model's lightweight frame with contributing to the Fiesta ST's excellent braking characteristics.
Ford Fiesta ST Considerations
So, why would anyone want a Fiesta ST? Likely, you're already fond of compact cars and you aren't particularly put off by something even smaller. In the subcompact class there are other performance models, including the Mini Cooper S and the Fiat 500 Abarth. The former choice is $10,000 pricier than the Fiesta ST and will likely cost you more to maintain in the long run. The latter has some serious kick, but it is simply smaller than the rest. And of course there is the Volkswagen GTI, the most popular small performance model. Like the Mini, the GTI makes for a pricey proposition.
Now that Ford has consolidated its performance models under the Ford Performance banner, we're likely to see a host of new products that will appeal to people who want something other than the iconic Mustang. The Fiesta and Focus may have what you want and at price points that simply must be considered.
---
2014 Ford Fiesta ST
Sticker price from $21,400
Price as tested: from $25,955
Seats 5 occupants
1.6-liter 16-valve turbocharged four-cylinder gasoline engine
197 horsepower @ 6,350 rpm
202 foot-pounds of torque @ 4,200 rpm
3.11 inches bore by 3.20 inches stroke
Engine compression ratio: 10.0-to-1
6-speed manual transmission
Wheelbase: 98 inches
Length: 160.1 inches
Width: 67.8 inches
Height: 57.2 inches
Passenger volume: 85.1 cubic feet
Storage volume: 10.1 cubic feet
Towing capacity: Not recommended
EPA: 26 mpg city, 35 mpg highway
Regular grade gasoline; premium recommended
Fuel tank: 12.4 gallons
Curb weight: From 2,742 pounds
IIHS safety rating: Top Safety Pick (2013)
Limited vehicle warranty: 3 years/36,000 miles
Powertrain warranty: 5 years/60,000 miles
Corrosion warranty: 5 years, unlimited miles
Vehicle assembly: Bridgend, UK
2014 Ford Fiesta ST photos copyright Auto Trends Magazine.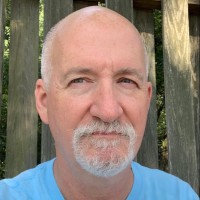 Latest posts by Matthew Keegan
(see all)