Europeans have a certain knack for designing either the most refined cars or the most obnoxious automobiles the world has ever seen. There's quite a bit of history in proving this. Think of the Citroën DS for refined and the Lancia Delta S4 for craziness.
But what's in the past will remain in the past. The real question is what are the hottest European cars currently on the market?
Hottest European Cars of 2021
1. Renault Megane R.S. 300 Trophy
The record-holder for the fastest front-wheel-drive car to ever drive on the Nordschleife. Plenty of engineering has been done by Renault that the likes of Volkswagen only dream of implementing to the Volkswagen Golf GTI.
To begin, 296 bhp is powering this 3,100-pound highly tuned chassis, pulled about by 310 pound-feet of torque. This turbocharged 1.8-liter inline-four, however, doesn't tell the whole story. Nico Hulkenberg, an important Formula 1 driver who raced for the Renault F1 team assisted with the development.
Rally cars were a point of inspiration for suspension design and setup, using a shock absorber design applied for such competitions, helping the Megane R.S. keep traction through the harshest corners.
Brake-centric torque vectoring is also available which, when paired with a Torsen LSD and a 6-speed DCT or a 6-speed manual gearbox, transforms a boring old 5-passenger hatchback into a proper race car, capable of trashing the Porsche Cayman GT4 around the ring. (1)
2. Alpine A110S
Alpine, owned by Renault, decided to have a go at the rear-engine rear-wheel-drive formula with a small car designed to compete against the humble MX-5.
The 2,450-pound chassis is towed around by the same engine found in the Megane R.S 300 Trophy: the turbocharged 1.8-liter in-line four with an output of 288 bhp and 236 pound-feet of torque.
The all-aluminum chassis has a 0-60 mph time of 4.4 seconds and an electronically limited top speed of 155 mph. A 7-speed DCT made the Alpine A110S a complete and fun package, one that is fully capable of being thrown about in corners. Be that a country road or a twisty mountain pass found only here, in Europe.
Its meat and potatoes come from its track-focused demeanor, with Alpine making several race-oriented A110s. The A110 GT4 used for track driving is such an example of the Alpine A110 Rally which earned a third place in its first-ever rally competition. (2)
3. SEAT Cupra Léon
Cupra, SEAT's performance-oriented brand, is using the Léon religiously to enter high-tiered competitions across the globe, especially in the rally discipline.
There are three distinct varieties of the Cupra Léon. On the one hand, you have the Estate Cupra Léon with a turbocharged 2.0-liter in-line four shared with many VAG products, such as the Volkswagen Golf R.
This model features four-wheel drive, a DSG transmission, and enough room to carry a small apartment's worth of stuff. On the other hand, you get a regular hybrid hatchback with a pure electric range of 32 miles and 242 bhp from the internal combustion engine.
Also, 113 horses come from the electric motor and 295 pound-feet of torque to complete it.
The last model is the same hatchback which uses the 2.0-liter found in the estate model. However, it is designed to be sold as is or to be modified into a proper race car.
Cupra uses this Léon to enroll in the TCR Touring Car category, stripping it clean, adding a roll cage, making significant aerodynamic improvements, and bumping the power figure from 306 bhp to 340 bhp. (3)
4. Dacia Spring
On a completely different note, we have the Dacia Spring. You may ask, why the Dacia Spring is so "hot," it's just an electric econobox after all. While you're right, you're also somewhat incorrect.
The Dacia Spring is fully electric, weighs in at a paltry 2,100 pounds, and is only powered by a singular electric motor with a whopping output of 44 hp. Its juice comes from a 27.4 kWh lithium-ion battery. If you're flooring it, you will eventually reach 60 mph (in 19.1 seconds to be precise) and it has a mediocre range of 143 miles.
So far so poor because it looks awful. However, the Dacia Spring costs a measly $21,300 without any rebates whatsoever. If you use rebates, like the Romanian "Rabla Plus" one, you can buy a new electric car with a warranty for as little as $10,550.
Imagine if you got this car and you live in a metropolis such as New York. Who doesn't enjoy commuting for pennies? (4)
5. BMW Alpina B8
Alpina is a standalone brand that works closely with BMW to make their cars more luxurious and powerful. Think of a refined and beautifully crafted BMW and crank it up to 11. Lucky for you, you can get the Alpina B7 and XB7 in the U.S., which are modified versions of the 7 series and X7 series. They cost an arm and a leg, but the opportunity is there.
What's so special about them? Well, there's a lot of customization done to all Alpina cars, and the B8 is no exception to the rule. Its engine is revised, receiving a reinforced crankshaft, forged pistons, different turbochargers, and a myriad of other changes.
The engine is then fine-tuned to achieve 613 hp sent and 590 pound-feet of torque is sent to the rear wheels, making the composed engine buttery smooth.
As for the interior, you get countless customization options, such as in-house developed leather that rivals Bentley's, unique dashboard materials, a new audio system, and considerably more. Compare what Alpina does for BMW to how Maybach transforms Mercedes-Benz. The two are nearly equal in every way.
For Euro Eyes Only
These are the hottest cars with eyes only for Europeans. I don't know about you, but I'd take the Spring over the Alpina's $15,000 leather interior any day. (5)
---
Bibliography
Photo Attribution
---
See Also – 8 European Automotive Brands Not Available in the U.S.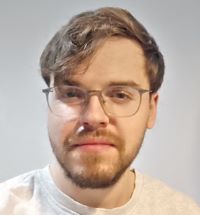 Latest posts by Cristian Puscasu
(see all)