You're driving down the road, paying attention to your surroundings, and out of nowhere, a car clips your right rear fender. Somehow, you maintain control of the vehicle and manage to make your way off to the side of the road to assess the situation.
Fortunately, everyone is okay, but the other driver inflicted enough damage that your bumper, a taillight, and a body panel will need to be replaced. That's thousands of dollars in damages the insurance company will cover, but what may not be covered is the diminished value of your car.
Car Values and Auto Insurance
Welcome to the world of car values and auto insurance where drivers are often rudely awakened following an accident, including one not of their own doing. Auto insurance is supposed to make you whole after an accident, but it often falls far short, something you may not discover until years later when it comes time to sell your car.
That's because a record of your accident becomes part of your vehicle history report (typically CARFAX), which is information that is available to any buyer. Indeed, such reports can work against you even if your car has been made whole.
For instance, a dealer may knock hundreds or even thousands of dollars off your trade based on a previous accident. Simply put, your car is worth less than a similar model that has not been in a wreck.
About Diminished Value Claims
Fortunately, consumers may have recourse if they file a diminished value claim with an insurance company. That claim should be submitted to the other driver's insurer, particularly if he was the one at fault.
A diminished value claim allows car owners to recover the deficiency between the vehicle's value before the accident and what it is worth following the accident after the repairs have been completed.
Your repaired vehicle may look like new, but if you were to sell it the Carfax Report would show the accident. Automatically, many dealers discount the car's price even if the car is in excellent shape.
Understand State Insurance Laws
Each state oversees consumer insurance and most will allow you to file a claim against the other party's insurance company if they were at fault. If the person who hit your car was uninsured, you may still have recourse through your own company, provided you have sufficient uninsured motorist property damage coverage.
But before you file a claim, you should get your car professionally appraised. The book value of your vehicle may have been $33,500 before the accident, but after all the repairs have been made, it may be appraised for $28,300.
That represents a $5,200 deficiency that you'll want to recoup. And given that more than two-thirds of all cars are eventually traded-in to dealers who always seem to use vehicle history reports, you can count on your car's value is adjusted downward accordingly.
File a Diminished Value Claim
Now that you know that a diminished value claim is possible, let's examine how to file one. Here, you need to contact the at-fault party's insurance company and request compensation for diminished value.
Don't expect the insurer to eagerly write out a check. You may need to be persistent and back up your request with hard data, including a copy of the appraisal. You will also need to demonstrate your car's value, based on information available on an online car value site.
If the auto insurer agrees to compensate, you may not receive the full deficiency. They may use an industry formula offering different numbers. You guessed it — those numbers may be lower than your own. Try to negotiate a better deal, but if you don't obtain one, at least you should recover most of the deficiency. And that's better than receiving nothing at all.
You may discover that the auto insurer is not willing to compensate you. If they resist, you can take them to small claims court. You might also hire an attorney, especially if your car is expensive or new. But keep in mind that legal fees will be covered by you, effectively coming out of your settlement.
Review Your Auto Insurance Policy
Car accidents can take a physical and emotional toll and cause financial setbacks. It is important to regularly review your auto insurance policy and discuss with your agent your coverage options. Familiarizing yourself with your state's insurance law is important too. Wherever possible, find ways to lower your risk and close whatever loopholes may cost you significant financial loss.
---
References
Araujo, M. (2010, May 21). Diminished Value Claim: Will Your Car Insurance Pay? The Balance.
Deventer, C. (2022, June 2). What is a diminished value claim? Bankrate.
(n.d.). How Accurate Are CARFAX Vehicle History Reports and the Various Types of Data They Contain? North Carolina Consumers Council
---
See Also – What to Do in a Car Accident Involving a Police Car
Photo copyright Auto Trends Magazine. All rights reserved.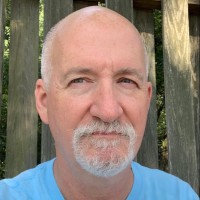 Latest posts by Matthew Keegan
(see all)