If you get in a car accident, injury or shock may follow. Your priority is to ensure that everyone you are with is safe and receives adequate treatment.
The next step is to collect driver's license information and insurance details from all parties involved. Once you have the required material, you are ready to begin the car accident claim process.
---
---
Steps in the Car Accident Claim Process
The insurance claim process is straightforward, but certain steps are required to ensure a speedy settlement. The following represent these actions.
Step No. 1 – Obtain a Police Report
Notify the local police of your accident. Once contacted, a patrol car will dispatch to the scene. When everyone is safely away from traffic and medically stabilized, exchange driver's licenses, insurance information, and contact numbers. With your smartphone, take pictures of the scene, together with the vehicles involved. Include pictures of the license plates, skid marks, and related damage such as to a telephone pole or other stationary object. Your insurance company will request images.
If there were witnesses to the accident, ask these individuals to supply their names and contact information. Take note of the surroundings, including the precise location of the accident, the date and time, as well as the weather conditions.
A police officer will interview all parties involved. Obtain his or her name and badge number. Give your statement, but take care not to accept or assign blame. As soon as the report is available, obtain a copy. You may need to visit the police station to retrieve one or receive a copy via email. Review the police report to ensure that the information is correct.
Step No. 2 – Notify Your Insurer
Immediately following the filing of a police report, contact your insurance agent to explain that you have been in an accident. The agent will take your statement and review the accident details. Share your account of what happened, what may have contributed to the accident, and other details asked by the representative. The agent will also review your coverage with you.
Your insurance representative will arrange to have a claims adjuster visit your vehicle. Other details, consisting of rental vehicle coverage, medical care, and uninsured vehicle coverage may come up in the conversation. Likely, this will be the first of multiple phone conversations you will have with your agent. Remember, your insurer represents you. If you have questions or concerns, direct them to your insurer.
Step No. 3 – Review the Claim Adjuster's Report
A claim adjuster will go to wherever your car is. If it is drivable and in your possession, arrange for a time and place to meet. The adjuster can come to your home, a place of business, or meet you at a different location. If the car is at a garage or salvage yard, the adjuster will head there.
Typically, the claims adjuster will make an on-the-spot assessment of the damages and what it will take to accomplish the repairs. At the same time, you may go to the insurance company's approved repair shop for an estimate. This does not mean you cannot get the vehicle repaired at a shop of your choosing. However, for full reimbursement, you must receive confirmation from your insurer for proposed repairs.
If you have a deductible, and the accident was the other person's fault, their insurer should cover it. Never agree to a settlement unless it meets your requirements. You have the right to appeal to your insurance company per state law.
Your insurer may issue a check in your name to sign over to the repair shop. Once you accept the check, your claim closes. However, if upon making the repairs the body shop finds additional damage, contact your insurer to reopen your claim.
Made Whole
The purpose of automotive insurance is to protect you, your loved one, and to insure your vehicle. The sooner you start the process, the quicker your claim will settle, and you made whole.
Insurance companies have up to 30 days to investigate your claim. Nevertheless, most claim processing is usually faster. Your state's insurance department regulates insurers and outlines requirements that insurers must follow. Besides car repairs, your agent should settle rental car reimbursement and cover outstanding medical bills.
Finally, once the claim has been paid, contact your insurance agent to review your policies. You may discover that your coverage wasn't sufficient. Receive a fresh quote and discuss options to manage your costs, including bundled insurance and an umbrella policy.
---
See Also — What to Do in a Car Accident Involving a Police Car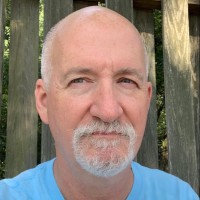 Latest posts by Matthew Keegan
(see all)