Millions upon millions of cars are recalled every month, a staggering number that should give consumers reason for concern. What some may not realize is that recalls are not always handled in a timely fashion, especially with rental cars.
Unfixed Recalled Cars and Car Rentals
Although rental car companies may eventually comply with the recalls, that doesn't mean the affected models have been repaired. Furthermore, there are no laws stipulating that unfixed recalled cars cannot be rented. Here's what you can do to ensure that your next car is safety compliant.
1. Ask the rental car company. When planning to rent a car, contact the rental car company's customer service department. Ask the company what their procedures are regarding recall repairs. You may learn that the cars are repaired as soon as possible. You may also learn that cars under recall are still available for renting. Decide whether you are willing to assume the risk of renting a car that may not be suitable to drive.
2. Check the VIN. If you are wondering whether a specific car has been recalled, you can learn whether this is so almost immediately. Locate the VIN (vehicle identification number), typically found in the dashboard on the driver's side. Visit Safercar.gov and plug in that 17-digit alphanumeric code. You will quickly learn if the car is subject to recalls and what recalls remain open. If a major recall is open and you don't want to drive the car, notify the rental company of your discovery. Ask for a car that has had its recalls completed.
Possible Legislation: Safe Rental Car Act
In 2013, legislation was introduced in Congress, dubbed the Raechel and Jacqueline Houck Safe Rental Car Act. The act was named for two sisters who rented a 2004 Chrysler PT Cruiser from Enterprise Rent-a-Car in San Francisco in 2004.
That particular vehicle was under recall, as Daimler Chrysler found that the power steering hose could leak, causing a fire. Raechel Houck was driving the car on Highway 101 near Bradley, California, when she lost steering ability due to power steering fluid leak. The car crossed a grass median and slammed into an 18-wheeler, bursting into flames. The sisters were incinerated.
As a result of the Houck accident and the battle the parents had with Enterprise, legislators are pushing to require rental car companies to complete all recalls before the vehicles are available in the rental fleet. After initial resistance, the rental car industry is now backing the legislation.
Rental Industry Supports Legislation
Indeed, the American Rental Car Association (ACRA) agrees that all rental cars should be safe to drive. Said Sharon Faulkner, executive director of ACRA, "the end result is a proposal that will provide our customers additional assurance that the vehicles they rent are safe, and provides our industry with a uniform federal standard across the country and that addresses our original operational concerns."
The Houck bill was finally referred to the committee on May 1, 2015, but its prognosis is not particularly good. The GovTrack.us website gives HR 2198 only an 18 percent chance of being enacted.
Besides not being able to rent open recall cars to customers, the legislation would also forbid rental companies from turning around and selling these vehicles to the public until the repairs have been completed or at least with notice that the repairs are open.
Used Car Shopping
If you are in the market for a used car, you need to do your homework to ensure that all recalls have been complied with. Again, that means making a visit to SaferCar.gov. It should also include obtaining the vehicle's history report (CARFAX, for example) and following through with an inspection by your mechanic. (Here is an excellent article that details the limits and sometimes the pitfalls with vehicle history reports — Limitations and Problems with Carfax or any Vehicle History Report).
---
See Also:
Car Recalls and Your Insurance Rates
8 Reasons to Avoid a Particular Used Car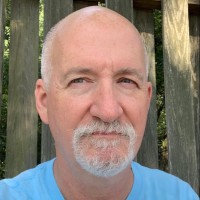 Latest posts by Matthew Keegan
(see all)