Note: This post may contain affiliate links. That means we may earn a small commission for qualifying purchases at no cost to you.
I am not nor have I ever been interested in designing cars myself. But, that does not mean I am not interested in what a car looks like, especially its exterior visage.
Just one glance is all it takes when I survey a car – it may possess a stunning interior, but I will look no further if the outside is uninspiring or a design travesty.
Design teams craft the vehicles we drive and admire, but most always a single chief stylist is behind the overall styling theme, leaving some of the simpler touches to underlings who must still present acceptable tweaks and modifications to the lead designer.
Some of these designers are industry names and include Chris Bangle who assumed leadership of BMW's design team in 1992 and left in 2009.
Under his tenure, Bangle directed the design of all modern BMW vehicles and incorporated a controversial tiered rear design known forever as the "bangle butt." Derided by critics, but loved by consumers, the BMW 7-Series went on to become the best-selling 7-Series of all time.
Design Pros
Capturing these designers and the cars they make are Tony Lewin and Ryan Borroff who in 2003 wrote a book about car design. That book, How to Design Cars Like a Pro (Motorbooks | 2010) has been revised and updated, to include expanded details and some of the more recent design schemes.
Both authors hail from Britain, thus their emphasis is on auto design chiefly from a European perspective. However, in light of increased globalization, the North American reader will not be left in the dark as most European Volkswagen, Ford, Mercedes, BMW and Volvo models are now sold in the United States and Canada or soon will be in the coming months and years.
The book's seventeen chapters trace car design from the sketch-board to computer renderings and on to clay models which become the concept cars displayed at major auto shows around the world.
Throughout the process, Lewin and Borroff detail what steps designers must take to make a good design, working with interior designers to forge a clean prototype. The authors outline the nine steps of automotive design, taking the reader from early specification to management green lighting.
Certainly, even after the design has been approved by management much work must be done to make sure that costs are contained, safety issues addressed, customer feedback is received and more.
Design Highlights
How to Design Cars
Foreword by Ian Callum
337 Color, 66 Black & White Images
Paperback
208 Pages
2010 | Motorbooks
I had my favorite chapters, but particularly gained an appreciation for chapters 12 and 13 where student work was showcased and tutorials offered.
As I mentioned, I am not a designer, but have gained an appreciation through these two chapters to learn how students develop designs and how impactful good sketching technique is to helping them arrive at that point where their designs receive serious consideration.
Among my favorite chapters were:
Change or Continuity?
American car manufacturers have generally done a terrible job maintaining design consistency from one generational model to the next. The authors, however, correctly note that the Volkswagen Golf (sometimes sold here as the Rabbit) has successfully maintained its theme since it was introduced in 1974.
Certainly, this model has had its better designs at times, but Volkswagen has managed to consistently build a model that is aesthetically pleasing, surprisingly well appointed and affordable.
Design and the Great Designers
Besides Chris Bangle, how many designers do you know? Ian Callum, who wrote the forward to this book, designed the Aston Martin DB7 and the Jaguar XK. The designer for the original Corvette?
That would be Harley Earl, although the authors gave Bill Mitchell props for the design of the 1963 Corvette Stingray in addition to the 1959 Chevrolet Corvair and 1967 Pontiac Firebird.
Other names featured include Nuccio Bertone, Giorgetto Giugiaro, Jean Bugatti, Ferdinand Porsche, Count Albrecht Goertz and Martin Smith, people who had a hand in one or more groundbreaking cars.
Right Idea, Wrong Time
Some cars were way ahead of their time and the authors included several American cars, including the dreadful AMC Pacer. The Pacer could have left a positive mark had GM not canceled its Wankel engine program, the motor slated to power the car.
Instead, a heavy and inefficient engine was used, ruining the chances this car might have had in reshaping the perceptions of the American car buying consumer. We also learn the fortunes of cars that should have succeeded, but failed for various reasons including the Renault Avantime, Studebaker Avanti and the Tucker 49 Torpedo.
Landmark Design
Which cars did the authors select as offering a breakthrough design, namely vehicles which changed the course of an industry? No surprise that the Ford Model T was one of the earlier mentions, given that through mass production these cars became affordable to mostly everyone.
Other models cited include the prosaic Volkswagen Beetle, the utilitarian Willys-Jeep, the iconic Porsche 911, the surprising Renault Espace and, of course, Bangle's 7-Series.
Book Availability
You do not have to be a car designer to appreciate what Borroff and Lewin have put together, an informative and entertaining resource for any automotive aficionado. How to Design Cars Like a Pro will be available November 2010 wherever fine books are sold.
---
See Also – Book Review: Ford F-Series: America's Pickup Truck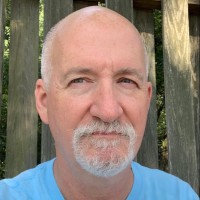 Latest posts by Matthew Keegan
(see all)
NOTE: We are a participant in the Amazon Services LLC Associates Program, an affiliate advertising program designed to provide a means for us to earn fees by linking to Amazon.com and affiliated sites.