Your donated used car can help a charity help individuals.
---
You are getting ready to buy a new car and are thinking about trading in your current ride. Or perhaps you have considered selling your car to a private party.
Another option is to simply donate your car to a charity, a move that enables a qualified nonprofit organization to take it to an auction where it is sold to the highest bidder. The proceeds of a car donation sale are then distributed to the nonprofit.
Car Donation (Step-by-Step)
So, where do you turn when you are ready to donate a car? There are a number of charities that accept car donations and searching for one is as easy as plugging in donate a vehicle on your web search bar, hitting enter and sifting through the results.
This writer has donated three vehicles to the National Kidney Foundation and would definitely consider donating a car again.
1. Open Web Browser
Enter https://www.vehiclesforcharity.org in your web browser (ie: Google, Microsoft Edge, DuckDuckGo, etc.) and hit the return key. You will be brought to the home page of the Vehicles for Charity website.
2. Enter Name of Charity
The first step has you entering the name of a charity that interests you. If the charity is not listed, choose from another one or click on charity list in the navigation bar. Then choose your state.
Or, you can skip the remaining steps and call 1-866-628-2277 to speak with a representative about car donation.
3. Select Charity
Review the charity list and learn more about each organization that interests you. When you find one that you like, click on the donate now link. You will be taken to a new web page.
4. Fill Out Form
Provide information about yourself and your vehicle. Only lien-free vehicles are accepted. Identify whether the vehicle is drivable, whether its starts and if it is complete.
Describe the vehicles condition, answer how you learned about the program, check the general terms and condition box and hit the submit button. A representative will call you to confirm your submission and explain how to fill out the title.
5. Await Pickup
Once you have finalized your car donation, you can expect pickup within 2 to 4 business days. A tow truck will be sent out to your home to retrieve your car, your car keys and your signed title. You will be contacted directly by the towing company to arrange pickup.
6. Take Your Charitable Deduction
Once the charity sells your vehicle, it will prepare a form stating the gross selling price of the vehicle. Hold on to that form for tax filing as you will need to submit it when you do your taxes.
Do You Need Car Keys to Donate a Vehicle?
No, you do not need the keys to donate a car. Most charities that accept donated vehicles have the means to tow the car without needing the keys.
When donating a car, it's always recommended to provide the title and any keys or key fobs you have, but keys are not required for donation pickup.
If you have lost the keys or the car is inoperable, reputable charities can still take the car. They will arrange to tow it at no charge to you. The charity may request proof that you own the vehicle, such as a copy of the title in your name.
Some things to keep in mind if donating without keys:
Inform the charity beforehand that no keys are available so they can plan accordingly
Make sure the parking space is accessible for a tow truck
Remove any personal items from the car interior
Sign over the title to transfer ownership
While car keys make the donation process simpler, they are not mandatory. Even without keys, your car can still be picked up and utilized by a worthy charity.
Charity Notes
You should know that when you donate your vehicle to a charity, administrative costs may reduce the amount of money that your designated charity receives. In the Vehicles for Charity example, both ARC and your designated charity receive money, with the majority of those funds going to your charity.
You may also want to acquaint yourself with IRS Publication 526 to learn more about car donations and tax deductions.
See Also
---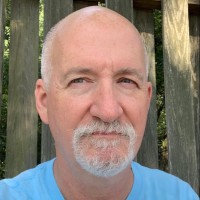 Latest posts by Matthew Keegan
(see all)