They're out there. And you may have heard some buzz about them. What am I talking about? New car deals for college grads.
It is true that car manufacturers are interested in getting the business of recent college grads. Grads typically are just launching their careers and some are shopping for their first new car.
The clunker or hand-me-down car from mom and dad just doesn't cut it — 20-somethings are in the market for new wheels, but they're also looking for a lot of car for not a lot of money.
Car Shopping Tips For College Grads
To help smooth the way to new car ownership, most manufacturers are offering highly publicized incentives to get a grads business. Read on for some tips on what to look for as you shop for a new or used car:
1. Grad Program Eligibility
You need not have graduated within the past few months to qualify for a new college grad program. General Motors, for example, extends its Best in Class Alumni & Student Discount program to college students who obtained a degree from any two- or four-year institution within the past two years.
Current nursing school and grad students are also eligible. Similar programs from Hyundai, Ford, Toyota, Nissan and Fiat Chrysler are also available.
2. Proof of Eligibility
Sure, you can tell the dealer that you qualify for a discount. But you'll have to show proof that you graduated from college or are currently enrolled. Some manufacturers, such as Ford, encourage you to register online first. Ford's College Student Purchase Program will send materials to your inbox once you are registered.
Eligibility proof usually includes furnishing a copy of your diploma or submitting proof that you are currently enrolled in school. Some manufacturers require a job offer letter from your future employer or recent pay stubs. Check the manufacturer's website for current requirements or ask your dealer.
3. Know the Rewards
Car manufacturers may offer different rewards and have varying requirements for you to receive a rebate or discount. If you lease or buy a Toyota model and finance your purchase through Toyota Financial Services, then you may be eligible for a $750 rebate, monies you can apply toward your down payment. You'll need to show proof of graduation and have a job lined up.
Not all manufacturers offer a cash incentive. Honda and Mitsubishi provide low-rate financing, the latter through its College Graduate Program.
The Mitsubishi program requires college grads to have a job lined up, one that they will start within 120 days, have a clean credit history and payments must be no more than 18 percent of the grad's gross monthly income.
As of this writing, both Ford and General Motors are offering $500 back to college graduates. Nissan is updating its offer. Dodge and other Chrysler Group brands are more subtle with their programs, but a search of individual dealer websites shows a $500 rebate for recent college grads.
If you can afford a BMW then its college graduate program can give you $1,000 back on a new car or $1,500 back on a Certified Pre-Owned BMW.
4. Other Incentives
College grads should know that there are other incentives available for the taking. For instance, if a manufacturer is offering $2,000 back on a new car or low-rate financing or leasing, the college grad incentive is on top of that.
Moreover, you should negotiate the best price on a new car first before talking incentives to get the lowest price possible from the dealer. You can do this by getting at least three bids from different dealers on like make/model cars before talking incentives.
When you get your best price add in the general incentive first and then the college rebate. Lastly, ask about trading in your car or try to get more money for it by selling your car to a private party.
Know the Rules
All car manufacturers regularly adjust incentives throughout the year. We've updated the information here since the article was first published in 2012, but changes can happen at any time.
Not sure what incentives are offered? Just ask your salesperson. Likely, there is a program for you as manufacturers want to win your business now in hopes of keeping you in the brand fold for many years to come.
Dangling a special incentive before your eyes is one of the ways that this is done.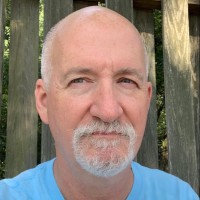 Latest posts by Matthew Keegan
(see all)