American automotive and technology company Rivian is working diligently to bring its first vehicles to the market, with the production of its battery-electric R1T pickups and R1S SUVs beginning early next year. By June 2021, the first models should be in the customer's hands, which will then reveal just how capable these models are.
No Dealerships
As with any vehicle launch, Rivian will spend several months producing launch models and testing the same before customers see one. This effort allows the company to identify potential problems and make repairs and adjustments to the build process. The goal is, of course, to supply flawless execution of the entire manufacturing regimen, to eliminate problems, and ensure customer satisfaction.
Inasmuch as any manufacturer attempts to get things right, problems occur after the fact. We've seen automakers bogged down with recalls, large and small, as well as service bulletins to handle problems that don't warrant massive intervention. These issues are typically resolved at the dealership level, specifically through service departments tasked with handling maintenance and repairs.
On-Site and Local Repairs
However, Rivian does not have dealerships as the company will sell its electric vehicles directly to consumers, businesses, and other interested parties. Instead, we have learned that Rivian has a unique process in the works, one that'll enable customers to seek out repairs nearby, including very locally.
In an interview with Automotive News, Rivian's president CJ Scaringe said that the company will have a fully operational service network in place to handle repairs. Specifically, the network will comprise 41 service centers scattered across the United States. Customers will then have the option to bring their R1S or R1T to these centers for assistance.
But service centers are not the be-all and end-all, especially for customers who find themselves stranded or hundreds of miles between centers. Thus, the Rivian strategy also includes scheduled mobile service at homes or businesses. With this latter option, maintenance crews are dispatched to where they are needed, handling repairs that over-the-air updates cannot manage.
Amazon's Stake and Order
The R1S and R1T are not the only electric vehicles Rivian will build at its Normal, Illinois, manufacturing plant. A third model, which is a delivery van, will launch in 2021 next year. Its primary customer is Amazon, one of several important Rivian stakeholders. Indeed, in September 2019, Amazon invested $700 million in Rivian and ordered 100,000 vehicles with deliveries through 2024.
Likely, Rivian will establish direct repair centers with Amazon to handle its needs. Or, it may routinely dispatch repair vehicles to Amazon facilities. Regardless, electric vehicles have so few running parts compared to models powered by an internal combustion engine, that such repairs should be few and accomplished quickly.
Three Editions
Besides detailing its maintenance and repair strategy, Rivian announced that its SUV and pickup truck will each be available in three editions, with a fourth likely following. The R1T Launch Edition ($75,000) and the R1S Launch Edition ($77,500) roll out in June and August, respectively. Canadian customers will have access to both vehicles beginning the following November.
The Launch Editions come with a 300-plus mile range and the Adventure Package. That package features a reinforced underbody shield and an on-board air compressor. For the truck, the package includes a power tonneau cover and a Gear Guard remote monitoring system. Inside, the two models include heated and cooled perforated vegan leather seats, natural-grained ash wood trim, and the Rivian Elevation 360-degree audio system with removable Bluetooth.
Besides the Launch and Adventure Package editions, an Explore Package rolls out in 2022. This one costs $67,500 (R1T) and $70,000 (R1S), with a lower level of content than the other trims. Yet, the same 300-mile range is standard.
Rivian promises an even lower-cost version of both models down the road, with a battery range of about 250 miles. Further, a longer-range R1S model is planned in both five- and seven-passenger seating capacities.
---
See Also — Delayed Rivian On Track to Deliver Electric Trucks and SUVs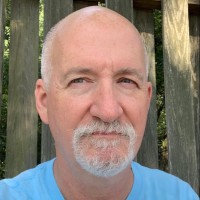 Latest posts by Matthew Keegan
(see all)