The first very cold weather of the season has arrived and that means winter will soon settle in. Seasonal extremes can take its toll on your car, but if you're prepared you can avoid the worst that it has to offer. To that end, we'll take a look at some steps you can take to help get your car ready for winter.
1. Review your owner's manual. The first thing you should do is pull out the owner's manual from your glove box and reacquaint yourself with it. Go to the section for the maintenance schedule and choose the one that mirrors your driving habits. While most people follow the standard level of care, if you drive in the city, take to dusty roads or put a lot of miles on your car each year, then choose the "severe service" schedule. In any case, get those open items done before winter makes its home.
2. Change your oil and oil filter. Chances are your engine oil is due for a change. Today's cars can usually go upwards of 7,500 miles between changes, but consult the owner's manual for change interval information. When changing your oil for the winter season, go with 5W30 oil as it is ideal for winter use.
3. Replace your wiper blades and check your washer fluid. Your wiper blades may last as long as a year, but if your summer was particularly hot, they can become brittle and crack. Always change the blades if you notice streaking. Doing this job before winter settles in and again before next summer is a sensible approach. While you are at it, replenish the washer fluid. Choose a solution that has a greater concentration of alcohol to ensure that the line does not freeze during the winter.
4. Check your heating system. Just because the air conditioning was working so well during the summer doesn't mean that the heating system will perform faithfully in the winter. Take your car on the road, turn the heat on high and determine if it is sufficiently warming the cabin and defrosting the windows. If it isn't, then you may need to get it serviced. At the very least pop the hood and verify that the hoses are in good condition.
5. Examine the cooling system. If your coolant hasn't been flushed in a few years, get this job done before winter arrives. Your coolant should be either yellow, blue or green. If it has lost its color, appears rusty or if you notice detritus floating in the fluid, then have it flushed. Verify that the hoses are in good condition and that the clamps are secure too.
6. Consider your tires. If you live in a place where snow is not common, your current tires should be sufficient. Still, you need to examine them to ensure that there is enough tread remaining. Also check your spare tire to determine its condition — you don't want to have a flat tire on hand when you need a working spare. In places where snow is common, replacing your "all season" tires with snow tires makes sense. In fact, it may be required where you live or at least chains may need to be added. It is always best to put winter (snow) tires on all four wheels.
7. Probe the battery. If your car's battery dies this winter, you're not going anywhere. Most car batteries last three years with some models hanging around for five years. No matter, check the connections to ensure that they're clean and attached. If your battery is pushing its life limit, then replace it. Winter will only cause it to work harder — you might as well invest in a new one. By the way, ensure that your jumper cables are stashed away in your car whether you choose to buy a new car battery or not.
8. Inspect your brakes. Are your brakes ready for winter? New brakes pads and calipers may be in order. If you hear grinding when you apply the brakes, that is a sure sign that brake work is needed. Get this work done before you're dealing with black ice, snow and frosty road conditions.
Here Comes Winter
What else can you do to prepare for the next winter wallop? If you travel a lot and are prone to head out to remote places, then an emergency kit is a smart idea. Include the usual emergency supplies, but also bring blankets, boots, winter clothing, food, and water. A fully charged cell phone and charger are essentials too, but neither will do you much good if you are out of cell phone range.
Finally, ensure that all lights are working, that you have extra fuses on hand, bring with you duct tape, spare hoses and belts, and inform someone not traveling with you of your route and of your plans. With your car in great shape and you taking the necessary driving precautions, you can handle everything that the season throws your way.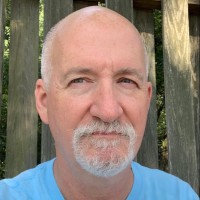 Latest posts by Matthew Keegan
(see all)