Ford GT ordering has begun and we'll tell you how to snag one of these beauties!
Ford's all-new GT super car is ready for ordering. To that end, the automaker has established a dedicated website at FordGT.com to process applications, with only 500 units available for the first two years of production. The initial GTs will be delivered late 2016, a model priced in the mid-$400,000 range.
Here's how to build a Ford GT:
1. Visit FordGT.com — A http://www.FordGT.com url has been dedicated to allow anyone to configure a GT. However, that address forwards to a secure page on the main Ford website at Ford.com.
2. Scroll down the age — Before you can configure a car — Ford allows anyone to do this, not just prospective buyers — you'll need to scroll down the page first. Just below the navigation bar is a sliding carousel of Ford GT photos. After you finish gawking, you'll find explainer information about the car. Keep scrolling until you find the Configurator.
3. Click configurator — Click on the blue configurator bar to begin building your GT. Along the left side of the page are a series of icons representing exteriors, wheels, interiors, and series. Go through each one in successive order until you have finished personalizing your super car.
4. Choose your exteriors — Ford allows GT shoppers to choose from eight colors, eight stripes, and three front, rear, and side lower finishes. Find the combination that suits you by checking the appropriate box.
5. Select your wheels — Press the "wheels" icon to choose from three sets of one-piece forged aluminum wheels. Next, select either matte finish or gloss finish before choosing one of five brake caliper cover colors — black, silver, blue, red, and orange.
6. Complete the interior — With the exterior and wheels behind you, you're ready to choose from one of four interior designs — dark energy, launch control, light speed, and re-entry. Your choice affects the color of the seats, head restraints, door sills, air register pods, the center console, and other features.
7. Choose your series — The last section to choose here is "series," but I have no idea what that is. Nor can you choose between the two offered as both are currently labeled "coming soon."
8. Submit your application — You need to return to the main page and scroll all the way down to find the application. Before you begin, create an online Ford account. Complete the application, hit submit and it will be sent to Ford for review. If, and only if your application is approved, you'll then be contacted by Ford. At this point you will work with the new Ford GT Concierge Service for a "personalized purchase experience."
Ford GT Considerations
The first wave of Ford GT owners have until May 12, 2016, at 11:59 p.m. EDT, to get their web-based applications in. Additional ordering opportunities may follow, but considering that only 250 copies of Ford's most exclusive model ever produced will go to global customers for the 2017 and 2018 model years, demand may quickly outstrip supply.
Prospective customers can also request updates by postal mail or e-mail, provided they supply their names and contact information. You'll also be asked to stipulate when you will acquire your next vehicle.
Ford GT Specifications
The aerodynamically-enhanced Ford GT is just one of 12 new vehicles arriving from Ford Performance by 2020. Other models coming include the all-wheel drive Focus RS, the F-150 Raptor, and a pair of Shelby Mustangs.
The rear-wheel drive Ford GT features a mid-mounted, twin-turbo 3.5-liter, V-6 engine producing more than 600 horsepower. Paired with a 7-speed dual-clutch automatic transmission, no manual gearbox will be offered.
The GT is a lightweight hyper car and is best compared with the Lamborghini Aventador. Ford says the GT has aluminum front and rear subframes with carbon fiber body panels, with the automaker claiming the best power-to-weight ratios of any production car.
---
See  Also — Multimatic to the Build the Ford GT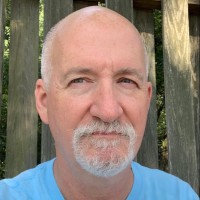 Latest posts by Matthew Keegan
(see all)