You can save money on a new car.
The calendar year is officially drawing to a close and that means one thing: year end car deals can be had. Why such an emphasis on pushing more metal out of dealer showrooms at this time of the year? Bragging rights, mostly. Auto industry executives are seeking to demonstrate to everyone, especially their shareholders, the health of their respective brands.
A year end sales bump can spell the difference between finishing in first or trailing the market leader in a certain category such as luxury car sales (BMW v. Mercedes-Benz) or as the best selling car (Toyota Camry v. Everyone). Such laurels are then transformed into a sales tool by marketing professionals for many months to come.
Industry year — When the clock strikes midnight on New Year's Eve, the year comes to an end, right? Yes, but not for the auto industry. The industry's reporting calendar differs, however. Instead of ending on Dec. 31st, the calendar goes past New Year's Day and typically ends one or two days after the New Year. In 2011 and in 2012, the year's sales will include the first three days of the new year. That means only after business closes on January 3, will the official reporting year come to an end. Year end sales end at that later date too, not on Dec. 31.
Open New Year's Day — While mostly everyone else is sleeping in on New Year's Day, new car dealers will be keeping dealerships open throughout the day on Jan. 1. In 2012, New Year's Day is a Sunday, therefore some dealerships will stay closed as is customary for them. Others will open late and stay open late. In any case, you may be able to negotiate a deal on a new car just as every one else is waking up or watching football.
Loan options — Head to your bank or credit union days before the end of the year to negotiate a loan deal. Although your new car dealer is more than happy to arrange financing for you, you may find that your banker has a good deal available for you too. Having financing arranged in advance removes one less component from the negotiating process. Besides, if it comes down to taking the sizable rebate v. low-rate financing, your approved bank loan can allow you to apply that rebate to your down payment.
Research matters — It is easy to get caught up in the year end rush to buying a new car. As always, being thorough in your research can assure you that you get the car you want at the price you want. That means spending enough time reading up on your vehicle, taking a test drive, comparing prices for dealers and perhaps allowing dealers to bid to sell you a car. One site, CarWoo makes dealer bidding possible. We're not endorsing this business model, rather we're alerting you to it.
Leftovers and end of model bargains — Not too long ago, the next model year's vehicles would begin to show up in dealer showrooms sometime in September for an official october launch. These days, new models are rolled out throughout the year which means that some cars on dealer lots are already one model year old. You'll almost always find the best deal on the outgoing model year as well as on cars that have been discontinued. In 2011 several models have been ended as well. The Dodge Caliber, the Ford Crown Victoria and the Buick Lucerne are among the cars that have been canceled. If you don't mind buying a car that is no longer being produced, you should be able to negotiate a good deal. You'll still enjoy the manufacturer's new car warranty and support for many years.
A word of caution: not every model or every car comes with an extra special year end bargain. Check with an independent site, such as Consumer Reports for recommended buys. You'll have a tougher time striking a deal if the model is popular and in short supply.

See Also — How to Lease a Demo Car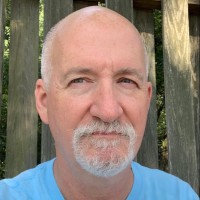 Latest posts by Matthew Keegan
(see all)