You leased a new vehicle and now have regrets. Or, perhaps your needs have changed and you want a different vehicle.
Regardless of your reason for wanting to get out from underneath a lease, you may find that the lease contract isn't exactly written in your favor. Even so, there are ways you can turn in a leased vehicle early and without losing your shirt.
1. Sell the Leased Vehicle
You don't own the lease vehicle, but if you find someone willing to buy it, then you can take the proceeds from that sale to cover the lease buyout. As easy as this sounds, it is also difficult to do, especially if you only recently began to lease the vehicle.
In this case you may have to cover the deficiency to end the lease contract. It may be worth it to you if you don't want to be saddled with monthly lease payments and maintenance costs.
2. Buy the Leased Vehicle
If selling the leased vehicle and using the payment from the new owner to pay off your loan sounds a bit complicated, another alternative is to simply buy out the vehicle yourself.
Once you take ownership you can find a buyer apart from the leasing company's involvement. Again, you may take a financial hit here, especially if you cannot find a buyer to match what you paid the leasing company.
3. Trade the Leased Vehicle For Another
It is possible to get out of a lease by agreeing to take on a lease for a new vehicle. Or to purchase another vehicle. In some cases, the manufacturer will work with you, allowing you to trade your vehicle in to step up to another model.
For example, if you own a sexy sport coupe and need to buy a crossover to accommodate your growing family, you may be able to make that transition without penalty. Just make sure that there are no fees charged for the early turn in.
4. Find Someone to Take Over Payments
You can get out from underneath a lease if you find someone to take over your payments. This may be possible if your lease amount is reasonable and someone needs a car for the short term.
You can try to find someone on your own or use a service such as LeaseTrader.com or SwapALease.com to list your vehicle. This service is not free — you will have to pay an ad charge, a listing fee or both. Furthermore, your leasing company may charge you a transfer fee.
5. Return the Vehicle to the Dealership
Quite frankly, you have had it. You haven't been able to sell your vehicle or find someone willing to take over payments. As it stands, you cannot afford the car and you worry that you will fall behind on payments and that it will be repossessed.
In this case you can return the vehicle to the dealer, pay the early turn in penalty and make your outstanding payments. Doing this will help preserve your credit. That's better than incurring a repossession or experiencing some other adverse action will harm you.
Leased Vehicle Marketing
Prior to marketing your vehicle for sale or for lease take over, you want to make it look as pleasing as possible. If the tires are worn, then replace them. Nicks and scratches should be addressed, something that can be accomplished through detailing. It may be a worthwhile investment to employ the services of a professional to whip your car into shape.
Lastly, take pictures of your car, including three-quarter front and rear views as well as a profile picture. For the interior, concentrate on the seats, the dashboard and other cabin highlights. Lift the hood and capture the engine bay.
Likewise, focus on the trunk. These photos will be included with your online advertisement.
Certainly, getting out from underneath is not an easy task. But with determination you can find the best option for you.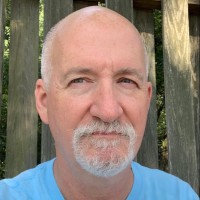 Latest posts by Matthew Keegan
(see all)