Fuel cell vehicles may change the way we drive, offering zero emissions leading to cleaner air. Toyota's entry will become available in California late this year and may help lead us into a new era of hydrogen infrastructure development and utilization.
---
---
Hydrogen-powered vehicles are the next big thing, at least in the eyes of those who favor these vehicles. The technology is not new, but it has been receiving a lot of attention lately as various manufacturers, including Honda, Hyundai and Toyota, bring new models to the market. Hydrogen cars are as clean as they come — emitting nothing but water vapor as they travel relatively quietly down the road.
Toyota's entry into the hydrogen fray has yet to hit the market. When it does, Toyota hopes to do to the market what it did with the Prius. Indeed, with its entire and comprehensive hybrid vehicle lineup.
Hydrogen at the Richmond International Raceway
That model is the Toyota Mirai, a vehicle the manufacturer wants us to become familiar with in the worst way. Toyota just enjoyed one of its best opportunities to do that when the Mirai was the pace car at the Toyota Owners 400 NASCAR Sprint Cup Series race at Richmond International Raceway this past weekend.
Toyota sought and won approval to have the Mirai out front just days before the race was held. The brand isn't known for performance vehicles, but its trucks are often spotted at work on the grounds of various racing arenas, including the Charlotte Motor Speedway in Concord, NC.
Ahead of the race Ed Laukes, vice president of marketing, performance and guest experience, Toyota Motor Sales, U.S.A., said "Having a hydrogen fuel cell vehicle pace the Toyota Owners 400 is a historic moment for both Toyota and NASCAR and we're proud it's the Toyota Mirai. Bringing the Mirai to Richmond to pace this important race is another way for Toyota to showcase our innovation and environmental leadership."
From Japan to California and Beyond
Following its introduction in Japan, the Toyota Mirai heads to California consumers later this year. Eventually, the model will become available elsewhere, but the Golden State is the only place in the country where a budding hydrogen infrastructure is beginning to take hold. That infrastructure is a public-private partnership between the state, energy companies and manufacturers, including Toyota.
When the 2016 Toyota Mirai arrives stateside, it will receive the usual scrutiny from everyone. In any case, the vehicle has been on display at major auto shows since the beginning of the year and millions of people have had the opportunity to see it.
Four Doors and a Polymer Electrolyte Fuel Cell
The Mirai — Japanese for future — is a four-door, midsize sedan. It has a front-wheel drive layout and it will seat four. The fuel cell stack is comprised of a solid polymer electrolyte fuel cell making 153 horsepower. Thus, its 0-to-60 mpg time will come in around 9 seconds or a lot slower than the typical pure electric vehicle.
The Toyota Mirai makes use of an AC synchronous electric generator and will come with a pair of carbon fiber high-pressure tanks. Refueling time is about five minutes and vehicle range is 300 miles. It will take compressed hydrogen gas and utilize a nickel-metal hydride battery.
This unibody model will feature a push-button start system, an independent MacPherson strut front suspension with a stabilizer bar and hydraulic front shock absorbers, a double wishbone rear suspension with coil springs, trailing arms along with a stabilizer bar and hydraulic shock absorbers. Power-assisted ventilated front disc brakes and solid rear disc brakes are also included. An electric-powered-assisted rack-and-pinion system will be present.
Sitting on a 109.4-inch wheelbase, the Mirai is 192.5 inches long or about 1.5 inches longer than America's best-selling car, the Toyota Camry.
Toyota Mirai: From Race Car to Dealer Showroom
No doubt, the Toyota Mirai will get a number of additional looks between now and when it goes on sale later this year. Like the Prius, the Mirai will not win any fashion awards — the design is nearly as polarizing as it can be. Then again, when you see one you won't forget it, nor will you fail to understand what it can do. That dubious design may be part of Toyota's strategy to tell the world that hydrogen is here.
Photo courtesy of Toyota Motors.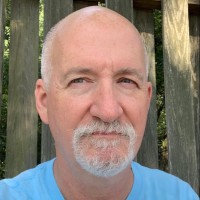 Latest posts by Matthew Keegan
(see all)