If you are a fan of the Hyundai Elantra, then the Hyundai Avante reveal in Korea earlier this week should have your attention. That's because the Avante, marketed as the Elantra in North America, will soon benefit from an important update, one that will become evident in the sixth-generation Elantra next year.
The Best Selling Hyundai Elantra
The Elantra is Hyundai's best selling model in the United States, and is on pace to top 250,000 units sold for the year. It competes with the Toyota Corolla, Honda Civic, Ford Focus, Chevrolet Cruze, Volkswagen Jetta, Nissan Sentra, Dodge Dart, Mazda3, and other small models. The newest edition raises the styling vivacity with its hexagonal grille, sweeping lines and updated interior.
Hyundai unveiled the Elantra sedan to a national press audience, a model that is three-quarters of an inch longer and nearly an inch wider than the outgoing generation. Hyundai says the new Avante/Elantra incorporates 32 percent more advanced high-strength steel compared to the fifth-generation model.
Korea will see the car first. The US market won't see it before next year when it goes on sale as the 2017 Hyundai Elantra. Hyundai builds the US-spec model at its manufacturing plant in Montgomery, Alabama.
Avante: New Benchmark for Small Cars?
"The Elantra has set forth new standards for global compact-size sedans in each generation. With the pursuit to achieve world's best technology, the newly introduced All-new Elantra was developed with concerted efforts of all our employees at Hyundai Motor," said Woong-Chul Yang, Vice Chairman of Hyundai Motor Group's R&D Center during the All-new Elantra launch ceremony in Namyang R&D Center, the heart of Hyundai Motor's global R&D network and birthplace of all Hyundai cars, today.
Hyundai routinely adds premium features to its models even as its prices remain competitive despite the add ons. The new Elantra will come equipped with or make available such equipment as an integrated memory seat for the driver, a smart trunk that senses your presence when the key fob is in your hand or on your person and automatically opens, and new safety features, including high beam assist, autonomous emergency braking, blind spot detection, and rear cross traffic alert.
Sound and Engines
An available Harman audio system is a surprise addition, one that is usually reserved for luxury cars. This 8-speaker system includes an amplifier as well as a pair of door-mounted tweeters.
Hyundai did not offer much information about the powertrains other than to say that they'll be more powerful and efficient than what is currently available. At present, Hyundai pairs the Elantra with 1.8- and 2.0-liter four-cylinder engines in the US market, and pairs these with 6-speed manual and automatic transmissions. Regardless, the changes should put the Elantra within reach of 40 mpg on the highway, a competitive threshold in this class. Diesel engines, available overseas, will not be available in North America.
As for the hatchback Elantra GT version, no announcement on a new model was made. Typically, the hatchback follows the sedan's update by a year. Auto Trends will share that information once it becomes known.
Hyundai Sales Outlook
Through August, Hyundai Elantra sales are up 9.9 percent on 173,238 units sold. That number is well above the 141,556 Sonata sedans sold through the same period. Notably, Sonata sales are down by nearly the same percentage as the Elantra's gain.
Year-to-date, Hyundai's US sales are up nearly 2.5 percent in a market that is up 3.8 percent for the year through August 2015. Hyundai continues to hold its own despite having a paucity of SUVs to offer. Currently, the company has two SUVs: the midsize Santa Fe and the compact Tucson.
Photo courtesy of Hyundai Motor Company.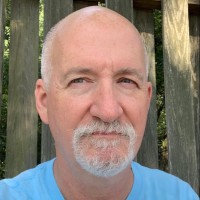 Latest posts by Matthew Keegan
(see all)