Wow.
There are very few cars I test drive that surprise me. I expect that certain vehicles will stand head and shoulders above the pack, including the Porsche Cayman among sports cars and the Toyota FJ Cruiser among 4×4 models. But I must tell you that Hyundai has trotted out the wow factor for me several times in the past year, especially in the Hyundai Genesis sedan, what is all new for 2015.
My previous experience with the Genesis was an all-too-quick test drive at a local Hyundai dealer nearly five years ago. I liked the sedan a lot, but I wasn't seriously considering buying one. What I did find was a sedan that offered a lot of content for the price, a budget-priced alternative to the BMW 5 Series. That earlier model was a decent BMW competitor, but if you were looking for a high-end dealer experience, you wouldn't find one in the Genesis.
Luxury Under the Hyundai Banner
The Genesis sedan — along with the Genesis coupe and the top-end Equus — are three models that could just as easily be sold under a separate brand umbrella along the same lines as Toyota does with Lexus and Nissan with Infiniti.
Hyundai's strategy, however is different: the Korean automaker is satisfied with delivering premium models under one brand name. That effort hasn't hurt sales although in the eyes of discriminating buyers — status seekers who want the Mercedes-Benz three-pointed star or the stylish Lexus emblem — Hyundai may not go far enough.
But there are tens of thousands of buyers who want the Genesis and its upscale stablemates, with 55 percent of Genesis customers representing conquest sales, including former Lexus and Mercedes-Benz owners reports Automotive News. Hyundai is fully aware that its strategy is unique to an industry that prizes brand delineation, but the good here (sales) is certainly outweighing the bad (prestige). At least for right now.
2015 Hyundai Genesis
The first generation Hyundai Genesis was sold from 2009 to 2014. It was the initial premium Hyundai model sold in North America and was followed in succeeding years by the Genesis coupe and the Equus. You should know that the Genesis sedan and coupe share a name, but are nothing alike.
The big changes for 2015 Genesis are inside and out, although the same engines found in the first generation model return as does the eight-speed automatic transmission.
As tested, a 2015 Hyundai Genesis 3.8 edition was provided, with a base price of $38,000. The 3.8 represents the engine size, a 311-horsepower V-6. Also available is a 5.0 edition, retailing from $51,500. It has a 5.0-liter V-8 engine making 420 horsepower.
Rear-wheel drive is standard with this model; all-wheel drive is available ($2,500 upgrade) for the first time and can be had with the V-6 edition only. An all-wheel drive V-8 version should arrive in the next year or two, perhaps sporting the previously used R-Spec mantle.
Fluidic Sculpture 2.0
Hyundai's design language, dubbed fluidic sculpture, has been applied across the model line since the previous generation Sonata sedan rolled out five years ago. That language has since been updated and now carries a 2.0 designation. In the Hyundai Genesis the latest design provides a more polished and modern look marked by a strong, but elegant grille flanked by automatic headlamps and LED daytime running lights.
The Genesis' stance is strong, refined and limousine like, marked by tasteful profile sculpting near the top of the doors and across the rocker panels. To the rear are beautifully designed wrap around tails lamps and integrated dual exhaust ports. This sedan sits on 18-inch alloy wheels.
Longer Wheelbase, More Interior Room
The second generation Genesis is three inches longer between the wheels although its overall dimensions are about the same. That extra room benefits passengers who have almost as much interior room as found in the Equus. Measuring just seven inches shorter than Hyundai's flagship model, the current Genesis makes the Equus seem old.
Inside, the delights continue. Only you may swear that you're in a Lexus or a Mercedes-Benz when slipping behind the wheel of the 2015 Hyundai Genesis.
But before you get inside, the Genesis senses your approach when your key fob is in hand. The side mirrors, what automatically pull in when you lock your car, move into position, flash and beep as you make your approach. If your approach is made directly to the rear of the car, the rear lights will flash and you'll hear several beeps as the trunk opens. No swishing the leg under the rear bumper ala Ford to get the trunk to open.
The interior is large, limousine-like and very comfortable. Genuine leather seating, real wood trim with matte finish and thick aluminum accents are just for starters. You also get rear side window sunshades, a power rear sunshade, heated and vented front seats, heated side mirrors, BlueLink infotainment and a navigation system.
Pricing and Package Upgrades
This model also features keyless entry, push button start, a tilt and telescoping steering wheel column, front power seats with lumbar support, an automatic dimming rear view mirror and a seven-speaker audio system. Three package upgrades brought the test model's final price to $49,950, what added in many of the amenities found standard in the 5.0 edition.
An Ultimate package ($3,500) brought in the wood trim, a larger 9.2-inch center display screen, a 17-speaker Lexicon audio system, the power trunk lid and a head-up display. For another $3,500 you get a technology package, what includes premium leather seats, a number of safety features — including lane departure warning and lane keep assist, high-beam assist, an electronic parking brake and smart cruise control. You can also choose the signature package, what brings in the sunroof, blind spot detection, the sunshades and ventilated seats among other amenities. You can only choose the tech or signature packages if you opt for the Ultimate package first.
As beautiful as the Genesis' interior is, Hyundai kept things simple by opting for a clean, but modern design for the instrument panel and the center console. The panel features traditional tachometer and speedometer displays flanking a large, driver information center. Much of the information found on the center screen can appear on the digital screen, including music and navigation displays.
The Genesis has cruise and secondary control switches on the steering wheel. Traditional buttons and knobs surround a numberless and stately clock face centered within the console. Voice and touchscreen control of the center display screen is also possible.
The driver's seat is as comfortable as you would expect in a premium sedan. Adjust the steering column to suit your needs, buckle up and you're ready to experience the Hyundai Genesis.
---
2015 Hyundai Genesis 3.8
---
Capable V-6 Engine
The current Genesis roughly parallels the defunct Lincoln Town Car in size, but with shorter overhangs. With its smaller standard engine, the Hyundai Genesis still manages to deliver a higher horsepower rating than the last Lincoln Town Car (311 hp v. 284 hp) and that alone should dispel concerns by some that the V-6 isn't enough to power this big sedan.
I found the V-6 to be energetic, capable and sufficient for the Genesis. Like the V-8, the standard engine employs continuously variable valve timing and direct injection without turbocharging. You get good off the mark acceleration and never lack power when you're on the highway, especially when passing. Consider the V-8 only if you prize performance and the added continuous damping control suspension system that comes with it.
Hyundai made the Genesis quiet, comfortable and its suspension soft, in keeping with what many buyers want. This model is outfitted with front and rear stabilizer bars, an independent front and rear suspension and performance gas shock absorbers. Early on in the Genesis' development, Hyundai engineers reached out to Lotus for assistance to enhance driver feedback. Lotus came back with advice on improving the steering, with Hyundai incorporating those changes to help make this model more BMW "M-Like" than before. Whereas the first generation model was closer to the earlier Lincoln in drive and feel, the current model has transitioned nicely to compete with what the big European sedans deliver.
Taking on the Competitors
Hyundai has unquestionably raised the bar with the current Genesis. Certainly, you can shop the Mercedes-Benz E-Class, BMW's 5 Series, the Audi A6, Cadillac CTS and Lexus GS when considering a sedan in this class. What you won't find is anything near the Genesis' sub-$50,000 price for this fully-loaded Korean bargain. Wow indeed.
2015 Hyundai Genesis 3.8
Sticker price from $38,000
Price as tested: from $49,950
Seats 5 occupants
3.8-liter 24-valve V-6 gasoline engine
311 horsepower @ 6,000 rpm
293 foot-pounds of torque @ 5,000 rpm
3.78 inches bore by 3.43 inches stroke
Engine compression ratio: 11.5-to-1
8-speed automatic transmission
Wheelbase: 118.5 inches
Length: 196.5 inches
Width: 74.4 inches
Height: 58.3 inches
Passenger volume: 107.7 cubic feet
Storage volume: 15.3 cubic feet
Towing capacity: NR
EPA: 18 mpg city, 29 mpg highway
Regular grade gasoline
Fuel tank: 20.3 gallons
Curb weight: From 4,138 pounds
IIHS safety rating: Top Safety Pick+ (2014)
Limited vehicle warranty: 5 years/60,000 miles
Powertrain warranty: 10 years/60,000 miles
Corrosion warranty: 7 years/Unlimited miles
Vehicle assembly: Asan, Korea
More Car Reviews
Wouldn't You Really Rather Have a Buick (Lacrosse)?
Top-of-the-Range Subaru Legacy 3.6R Limited Delivers
Say It: Land Rover Range Rover Sport
2015 Hyundai Sonata Raises the Bar Again
---
2015 Hyundai Genesis 3.8 photos copyright Auto Trends Magazine. All rights reserved.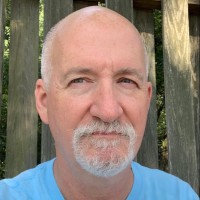 Latest posts by Matthew Keegan
(see all)