Hyundai's weakest link is its line of utility vehicles. As other manufacturers have the right product in place, Hyundai finds itself scrambling to compete. A Genesis-based SUV may be in the works, but it may not be the right product or the right time.
In May 2015, Kia nearly did the unthinkable: overtake Hyundai in US vehicle sales. Indeed, the smaller of the two paired Korean automakers sold 62,433 units to Hyundai's 63,610, a margin of 1,177 vehicles (see GoodCarBadCar). Hyundai still has a 47,000 plus unit lead for the year, but Kia has been enjoying year over year gains as Hyundai sales slip and its market share shrinks with it.
The two manufacturers offer a nearly identical product line, but Kia designs are unique. That customers are increasingly drawn more to the Kia Optima than to the Hyundai Sonata is one possible explanation, but it fails to underscore Hyundai's greatest weakness: a thin SUV line.
In fact, that line up is comprised of just two models — the compact Tucson and the midsize Santa Fe. In the United States, Santa Fe is sold in standard and stretched wheelbase variants, the latter marketed as the Grand Santa Fe in some markets.
Clearly, Hyundai is failing to harness one of the more significant auto trends of our time: a consumer shift to utility vehicles. And that shift really has nothing to do with gas prices. Instead, the fuel economy ratings of some SUV models are downright efficient.
The 2015 Honda Civic is rated as high as 30 mpg city and 39 mpg on the highway. At the same time, the 2015 Honda CR-V is EPA-rated 27 mpg in the city and 34 mpg on the highway.
Both models are compact vehicles, but the overall mileage difference is just 4 mpg — 33 mpg combined for the Civic and 29 mpg for the CR-V. Just a few years ago the difference would have been more like 10 mpg. But not anymore. At least not for Honda, Mazda, Chevrolet and a few other manufacturers.
On the other hand, Hyundai has yet to fully harness its SUV potential. Besides its thin product line, its own compact SUV offering (Tucson) is EPA-rated at 23 mpg in the city and 29 mpg on the highway. That's 6 mpg highway (4 mpg combined) below the segment-leading Mazda CX-5.
Moreover, its compact Elantra sedan is rated at 28 mpg in the city and 38 mpg on the highway. The Elantra makes a combined 32 mpg to the combined 25 mpg for the Tucson, a difference of 7 mpg.
This week, Automotive News said that Hyundai is considering building a larger SUV, one based on the rear-wheel drive Genesis sedan's platform. That vehicle, if built, would take two to three years to hit the market and would target premium shoppers, including BMW and Mercedes-Benz customers.
It should be pointed out that Hyundai has gone with a larger SUV in the past and failed. Specifically, it offered the Hyundai Veracruz for six model years — 2007 to 2012, a vehicle applauded for its value and top crash scores, but derided for its plain styling.
Kia also sold a version of the Veracruz for just one year — the Borrego. Poor sales assured that this model was "one and done."
Inasmuch that Hyundai recognizes its SUV weakness, by the time the big SUV hits the market, gas prices may surge and reduce demand for such a model. To put it another way, it could be a case of "too little, too late." And at a development cost that Hyundai may never recoup.
Perhaps a better approach for Hyundai would be a three-prong strategy to improve its existing SUV line as well as bringing in an entirely different vehicle. In view of fuel price instability, such a strategy could reinvigorate Hyundai and might offer some much desired separation from Kia.
Here's an SUV Blueprint to Consider:
1. Improve the Tucson's Fuel Mileage
As it stands right now, the Tucson is getting walloped on the mpg front. An mpg difference of 1 or 2 mpg isn't that big of a deal, but the Hyundai Tucson has a 5 mpg void between it and the Mazda CX-5. You can read our review of the Tucson here.
2. Overhaul (and Rename) Stretched Wheelbase Santa Fe
In some markets, it is known as the Grand Santa Fe. No such distinction exists in the US. That makes it harder for Hyundai to market the vehicle.
Hyundai would be better served by restyling the larger Santa Fe and giving it a different name. That's a strategy that has worked with Ford in the Edge and Explorer, something Hyundai should follow.
Please read our review of the standard wheelbase model here and the stretched wheelbase model here.
3. Genesis-Based SUV Isn't the Right Product
What Hyundai could do is cast its eyes on the lower end of the market, specifically the smallest SUVs. Notably, the subcompact SUV segment is just now catching on and is a wave Hyundai is not riding.
We've had the Nissan Juke for several years, but now the Honda HR-V, Jeep Renegade, Fiat 500X, Chevrolet Trax and the Mazda CX-3 are out there. Its a volume business, one with higher profit lines than comparable subcompact cars.
A Hyundai SUV model based on the Rio platform would sell for thousands of dollars more than the Rio. Furthermore, customers would be more likely to buy this model than a big SUV regardless of where gas prices are headed.
As far as Kia someday passing Hyundai, at least in US sales, that possibility is mostly a matter of pride for both brands. Joined at the hip since Hyundai bought Kia in the late 1990s, the fortunes of one is tied to the other, with the tide rising and falling concurrently for these two marques.
---
Photos copyright Auto Trends Magazine. All rights reserved.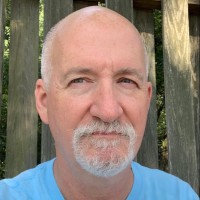 Latest posts by Matthew Keegan
(see all)