IHS Automotive issues latest snapshot of vehicles in operation.
That aged clunker you are driving might be in good company after all. On Monday, IHS Automotive released its latest analysis of the 252 million passenger vehicles registered in the United States and found that the average age for this "fleet" is 11.4 years as of 2013. That number has held steady, the first time in five years that the average age did not increase.
IHS Automotive VIO
IHS Automotive (inclusive of Polk) says that there are more than 252,700,000 light vehicles in operation (VIO) in the United States, increasing by 3.7 million in 2013. Two reasons for the rise in registered vehicles are: an increase in automotive sales for 2013 and a decrease in scrappage rates. Scrappage describes automobiles that are discarded, with registrations canceled and the cars sent to junkyards.
IHS data also separates cars from light duty trucks. In both categories the average age was 11.4 years, reflecting a slight increase in the age of pickup trucks.
"In our history of tracking, we have seen a gradual increase in the average age of vehicles on the road," said Mark Seng, director, aftermarket solutions and global aftermarket practice leader at IHS Automotive. "This year, we're seeing somewhat of a plateau in the market, and expect it to remain over the next few years, without a major change in either direction. We attribute this to a number of factors, including the economy and the increasing quality of today's automobiles."
That increased quality has consumers shopping for cars that they intend to keep for many years, perhaps much longer than what they would have considered a generation ago. Indeed, consumers are also financing their cars longer, with 72-month auto loans now commonplace.
Rising Average Age
IHS forecasts that the average age of passenger vehicles will continue to rise, hitting 11.5 years in 2017 and 11.7 years in 2019. Notably, the volume of vehicles aged 0 to 5 are expected to increase by 32 percent over the next five years while vehicles aged 6 to 11 will decline by 21 percent. Vehicles that are at least 12 years old are expected to increase by 15 percent by 2019.
The latter figure will most likely be of interest to aftermarket companies and repair outlets. The first group may look for ways to help consumers keep their cars relevant, by selling to them navigation systems, backup cameras and security systems not found in older cars. The second group is composed mostly of garages and mechanics, the people that can keep old vehicles functioning for many years.
Average Price New Car
Another factor that may be keeping many Americans out of the new car market is the average price of a new car. That average price was $32,086 in 2013 reports AOL Autos although we on Auto Trends have found quite a few new models ranging in price from $15,000 to $20,000. Small cars all, but within the price range of many new car shoppers.

---
Recent News
MINI Hardtop 4 Door Drops Cover
Capacity Unconstrained: Kia Plans Mexico Factory
Downward Displacement: Four Cylinders for Porsche
Source Interlink Media Rebrands as The Enthusiast Network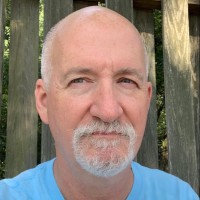 Latest posts by Matthew Keegan
(see all)