Head-up display, sometimes referred as heads-up display (HUD), has been rolling out across the auto industry: first with luxury vehicles and now to family cars. IHS, the automotive research firm, expects a seven-fold increase in HUD-equipped cars worldwide, bringing 2012's 1.2 million units to 9.1 million units in 2020.
Head-Up Display Technology
HUD systems provide important driver information such as speed, turn directions and in some cases road hazards on the vehicle's windshield. The information appears to be floating above the hood and is located directly within the driver's line of sight. It is believed that HUD reduces driver distraction as drivers do not have to veer their eyes to the instrument gauge or to the center stack to review certain information.
"Projecting an image that floats about 2.5 meters, or 7.5 feet, in front of motorists' eyes, HUDs are the optimal display technology for cars—with studies having shown that this distance delivers the fastest response time for viewers," said Ben Scott, technology solutions analyst for IHS Automotive. "Apart from showing speed and warning signals, HUDs are perfectly suited for displaying navigation information or advanced driver assistance system (ADAS) data, allowing drivers to access critical material while keeping their eyes on the road."
Military Jet Origin
HUD technology is not new — it began to appear in military jets in the 1960s and in the first passenger vehicles in the late 1980s. But, the technology is expensive, adding more than $1,000 to the cost of vehicles equipped with HUD.
HUD units access information from a vehicle's GPS system, with some systems enabling the driver to display a map, turn-by-turn directions and traffic information on a car's windshield. Even advanced driver assistance systems (ADAS) can be incorporated, including blind-spot detection warnings. Some systems include tire pressure, oil level and incoming phone call notification, and are integrated with adaptive cruise control to notify drivers when they're too close to the vehicle in front of them. Eventually, the IHS notes that HUD systems may occupy the entire windshield to present an "augmented reality" view to the driver. Advanced features such as pedestrian warning, blind-spot detection or night vision might eventually span the breadth of the windshield.
Auto Trends recently had access to a BMW M6 Coupe, a $123,000 model that offered HUD, but as a $1,300 included option. BMW's HUD display provides local speed limit information and marries that to the vehicle's speed. An advanced function can also be accessed, one that shows tachometer and gear position information.
GMC Denali HUD
GM has been touting its own head-up display technology, including what is offered in the GMC Acadia Denali. The Denali HUD arrangement includes vehicle speed, tachometer, turn signal gauges and radio information. Drivers can customize the Denali's HUD or turn it off.
GM is also working on an advanced head-up display system, much like the futuristic systems that IHS envisions. A future HUD system might gather data from vehicle sensors and cameras, and "project images generated by compact ultra violet lasers directly onto the entire surface of the windshield." The technology might also help drivers stay on course when thick fog is present by outlining the edge of the road.
Industry Suppliers and Models
Among the top suppliers of head-up display technology are Johnson Control, Continental, Delphi, Denso and Nippon Seiki. Various HUD displays are available today including in the Lexus RX350, the Audi A7 Sportback, Ford Fusion, Cadillac ATS and the BMW 7-Series. Not all manufacturers have jumped in, but HUD units may soon become an important purchase consideration for consumers especially as prices begin to fall.
---
Further Reading
Apple's In-Car iOS7 Foray Is Fraught With Peril
---
Head-up photo courtesy of General Motors.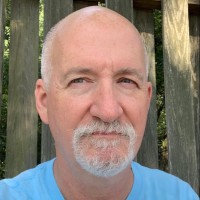 Latest posts by Matthew Keegan
(see all)