The Insurance Institute for Highway Safety (IIHS) announced this month the vehicle models that it deems safest. Backed by the major insurance companies, the IIHS runs comprehensive crash tests on hundreds of vehicles each year and serves as the industry's counterpart to the National Highway Traffic Safety Administration (NHTSA).
Unlike the NHTSA, the IIHS digs deeper when testing new vehicles, going well beyond the federal government's more limited evaluation. Indeed, the NHTSA bases its 5-star rating system on three categories: frontal crash, side crash, and rollover. Separately, the feds offer a "recommended safety technology" review of four driver assist technologies: forward collision warning, lane departure warning, crash imminent braking, and dynamic brake support.
IIHS Crash Worthiness and Safety
On the other hand, the IIHS looks at six categories of crashworthiness, three crash avoidance and mitigation technologies, and child seat anchors. They also mention available safety features. From there, each category is assigned a grade: poor, marginal, acceptable, or good. Ultimately, an overall score is assigned with two coveted awards sought: TOP SAFETY PICK and TOP SAFETY PICK +.
Automotive manufacturers, though, strive to meet one of the two criteria, which are then touted in marketing literature. Achieving at least a Top Safety Pick rating is a laudable goal. Notably, Volvo has 10 models that achieved a TOP SAFETY PICK + rating for 2022. The Hyundai Motor Group, which is comprised of the Hyundai, Kia, and Genesis brands, had 11 TOP SAFETY PICK + recipients and another 10 with a TOP SAFETY PICK rating.
Top or Plus Rating
To achieve at least a TOP SAFETY PICK rating, all 2022 award champions earned "good" ratings in six IIHS crashworthiness tests. These include the driver-side small overlap front, passenger-side small overlap front, moderate overlap front, original side, roof strength, and head restraint tests. Further, each model also offers front crash-prevention systems. These systems must earn advanced or superior ratings in both the vehicle-to-vehicle and vehicle-to-pedestrian evaluations, in addition to at least one headlight system that earns a "good" or "acceptable" rating.
The top-tier TOP SAFETY PICK+ category builds on the TOP SAFETY PICK rating, requiring "good" or "acceptable" headlights standard across the trim line. Even though manufacturers could earn the highest rating with the "acceptable" headlights, 31 models come solely with good-rated headlights.
Nearly every year, the IIHS upgrades it ratings requirements, effectively raising the bar for manufacturers to meet. For 2022, the IIHS required improved headlight offerings. Moreover, the automakers made vehicle-to-vehicle and vehicle-to-pedestrian front crash prevention standard on more models. Notably, front crash prevention that wins an advanced or superior rating in both assessments is included on all but two TOP SAFETY PICK+ winners and 30 out of 36 TOP SAFETY PICK winners.
Beginning in 2023
Looking ahead, the IIHS will add a nighttime pedestrian crash prevention test for 2023. However, the new analysis will not be part of the benchmarks for TOP SAFETY PICK, but vehicles will need to receive an advanced or superior rating to qualify for TOP SAFETY PICK+. Further, starting in 2023, only vehicles that have standard good or acceptable headlights across the trim range and packages will be qualified for one or the other award.
"Manufacturers deserve congratulations for the steady improvements they've made since we last updated our award requirements, but with U.S. traffic fatalities expected to exceed 40,000 people in 2021, it's no time for anybody to rest on their laurels," says Harkey. "A key reason vehicles have continued to get safer over the more than 25 years since the Institute began our ratings program is that we have never shied away from raising the bar. The high number of TOP SAFETY PICK+ winners shows that it's time to push for additional changes."
---
---
---
See Also — IIHS Crash Testing and Your Insurance Premiums
Charts courtesy of IIHS. All rights reserved.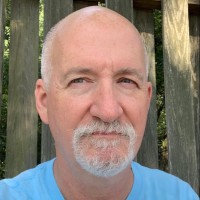 Latest posts by Matthew Keegan
(see all)