GM's announcement last week that they would consider a full or partial sale of Hummer has already brought forward the news that two automakers, competing Indian brands, might be interested in buying Hummer. Internet blogs and news sources are suggesting that Tata Motors or Mahindra & Mahindra, might be interested in purchasing the brand.
The news of a possible sale of Hummer comes on the heels of one of the worst weeks in General Motors' history. May 2008 U.S. sales were reported down by more than 20% and the company announced the eventual closure of four assembly plants in the US and Canada. Also mentioned was GM suggesting that Hummer could be discontinued, sold, or partly sold.
Tata Motors closed on its purchase of Jaguar and Land Rover from Ford last week. Mahindra & Mahindra was also interested in the two British marques, but their bid fell short.
India's automotive industry has been flexing its muscles lately as a growing Indian middle class buys their first cars, generally cheap models which are replacing the family motor bike. Though Hummer wouldn't necessarily be a particularly good fit for either company, its reputation might enhance either company if they added Hummer to their portfolio.
Of course, with gas staying above $4 per gallon, Hummer's worth plunges to near zero making a fire sale a strong possibility. Perhaps that is exactly the kind of deal the two Indian automakers are expecting.
---
Photo Copyright GM Corp.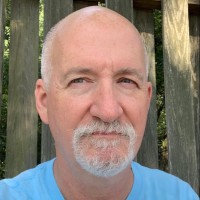 Latest posts by Matthew Keegan
(see all)