Infiniti continues apace with its makeover, unveiling a long anticipated compact crossover model at the Geneva Motor Show. Nissan's premium brand intends to expand its reach and the Infiniti QX30 will do so with much panache.
---
Some car manufacturers are coy when it comes to concept vehicles, showing us models that are never built. Certainly, the majority of concepts manage to point to a future styling direction, leaving everyone wondering what parts of the vehicle will show up later and when.
From Concept to Reality
The Infiniti QX30 is one concept that likely is as close to the real thing as its going to get. At the Geneva Motor Show this week, Infiniti revealed the QX30 concept, just months ahead of going into production for the 2016 model year.
Infiniti has shown us glimpses of the model over the past few weeks, using social media platforms to tease followers and media folk alike. Indeed, it is a game that manufacturers have been playing in recent years, one that typically stokes interest in a new product.
The Infiniti QX30 is a compact crossover utility vehicle, one that gives this brand a stake in the burgeoning entry level SUV segment. Likewise, the QX30 will come up against the Lexus NX, Lincoln MKC, Audi Q3, BMW X3 and other models. Therefore, its actual debut should help Infiniti capture a larger slice of the luxury market.
Infiniti QX30: Sinewy Design Articulation
To be sure, the QX30 is a radical design, but not unlike previous designs that have punctuated this brand. For instance, the present QX70 (formerly the FX) was also a radical design upon its introduction in 2011.
Its curvaceous body, deep embrasures and its humongous lights set this vehicle apart from the horde. One thing about Infiniti is that you are not likely to confuse its visage with another luxury brand — its style is that unique.
"With the QX30 Concept, we're showcasing a distinctively contemporary alternative in the premium compact segment for those who want something more than the status quo," said Roland Krueger, Infiniti President and CEO.
Added Alfonso Albaisa is executive design director, Infiniti Motor Company, Ltd., "We've used expected materials in an unexpected way and given functional elements an artistic twist. It is the unconventional execution of a conventional element that makes the QX30 Concept a design leader."
Dynamic and Exuberant Sophistication
Notably, the QX30 features 21-inch wheels set within large tires, sculpted skid plates, lowered bumpers and idiosyncratic roof rails. It is a fluidic design, one that suggests oscillation or dynamism. Certainly, its vigorous style is not without controversy, but these days a polarizing look does manage to attract a substantial following.
Not much else about the Infiniti QX30 is known yet, although it most likely will be sold as an all-wheel drive model when it goes on sale toward the end of the year. A similar sized sedan, the Infiniti Q30, will debut too, however it will offer standard front-wheel drive and available all-wheel drive.
One or perhaps two four-cylinder gasoline engines may be offered in the US, with Europe also seeing a diesel variant. No telling what gearboxes will be used, although a continuously variable transmission may make the cut.
Make That Two Geneva Concepts
The QX30 was not the only concept revealed by Infiniti at the Geneva Motor Show. The automaker also unwrapped the Q60 Concept, what the company says hints at Infiniti's next sports coupe.
To be sure, the vehicle represents a spectacular two-door coupe with a unique combination of fetching delineations, enthralling dynamics and top-echelon finishes, providing well-heeled shoppers with a modernistic and energetic design representation for their contemplation.
---
Photos courtesy of Infiniti USA Communications.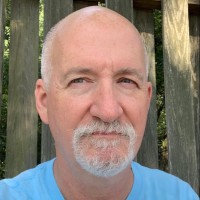 Latest posts by Matthew Keegan
(see all)