Large and luxurious sport utility vehicles are a small segment with Cadillac, Mercedes-Benz, Lincoln and Lexus each fielding a model. The Infiniti QX56 should be named among them, a handsome three-row SUV that is based on a traditional body-on-frame platform. Our latest weekly drive was the 2013 Infiniti QX56, a model that holds it own in an exclusive segment.
About the Infiniti QX56
Infiniti entered the large SUV fray beginning with the 2004 model year. The original QX56 shared its underpinnings and engineering with the Nissan Armada until the current edition arrived seven years later.
Today, the Infiniti QX56 is its own beast, based on the Nissan Patrol — a model not sold in the United States. Thus, unlike the Lincoln Navigator and Cadillac Escalade which share its frame with Ford and Chevrolet/GMC models respectively, the QX56 stands alone.
For 2012, Infiniti sold 15,310 copies of the QX56 in the United States. That figure represents a 14 percent rise over 2011.
2013 Infiniti QX56 4WD
Luxury SUV
Sticker price from $63,750
Seats 7 to 8 passengers
Available in 2WD
Powered by a 5.6-liter V-8 engine
400 horsepower at 5,800 rpm
413 foot-pounds of torque at 4,000 rpm
Bore and stroke of 3.66 inches by 3.57 inches
7-speed automatic transmission with manual feature
Towing capacity: 8,500 with Class IV tow hitch
EPA 14 mpg city, 20 mpg highway
Premium grade gasoline recommended
Maximum range of 520 miles with 26.0-gallon fuel tank
Curb weight from 5,600 pounds
Vehicle assembly: Japan
Engine, Transmission and Mileage
One engine and transmission choice is available with the 2013 Infiniti QX56. A 5.6-liter 32-valve V-8 engine is paired with a seven-speed automatic transmission. This engine makes 400 horsepower at 5,800 rpm and 413 foot-pounds of torque at 4,000 rpm. The transmission can be operated manually and offers a downshift rev matching feature making it possible for the engine to raise its speed as you shift gears.
The 2013 Infiniti QX56 is rated at 14 mpg in the city and 20 mpg on the highway. Its 26-gallon fuel tank gives this model a 520-mile driving range or enough fuel to take you from New York City to Washington, DC and back on one tank of fuel. Although premium grade gasoline is recommended to maximize performance, drivers can safely use a lower grade of gasoline.
Exterior Features
The Infiniti QX56 is adorned with a massive grille offset by a pair of bi-xenon headlights. An unusually ridged hood is reminiscent of American cars from the 1930s. This muscular SUV features fender ports, ample chrome trim, oversized color-keyed power-folding heated side mirrors, black side steps, chrome wheels and 20-inch tires. A power sliding moonroof is standard as is a roof rack and a liftgate.
Infiniti offers a tire and wheel package that brings in 9-spoke forged aluminum alloy 22-inch wheels that are set within all-season tires. This SUV features an integrated Class IV towing package and can pull up to 8,500 pounds.
Cabin Amenities
Power front seats with lumbar support ensure that both driver and the front passenger have ample room and enjoy maximum comfort. A heating feature is available; the leather-wrapped steering wheel contains a heating element. Cabin accessory controls are located on the steering wheel.
Infiniti outfits the QX56 with wood burl trim and chrome highlights. Leather seating is standard throughout the cabin. The dashboard and center stack are uncluttered; a large and colorful navigation display maps your route and provides audio system access as well. A rear view camera system displays a 360-degree exterior view of the outside of the SUV and includes an integrated warning system for backing up.
A Bose 13-speaker audio system is standard; a 15-speaker system is included with the available deluxe touring package. A single in-dash CD player, MP3 playback, a 120-volt outlet and SiriusXM satellite radio are included. Cup holders, drink holders, storage bins and related compartments are featured throughout the interior.
A zoned climate control system makes it possible for first and second row occupants to cool their respective areas personally. An available rear entertainment system, part of a theater package, brings in a pair of seven-inch displays on the front seat backs. Infiniti includes a pair of headsets, a wireless remote control and a 120-volt outlet with this package. Power controls manage the rear seat; the second row bucket seats fold and flip for easier rear row access.
Infiniti QX56 Specifications
Measuring 208.3 inches long, the QX56 sits on a 121.1-inch wheelbase. This SUV is 79.7 inches wide and 75.8 inches tall. The front track measures 67.5 inches, the rear track comes in at 67.9 inches.
The Infiniti QX56 provides 152.5 cubic feet of interior room. Storage space behind the third row seat comes in at 16.6 cubic feet. Behind the second row, storage measures 49.6 cubic feet. With the second and third row seat folded, there is 95.1 cubic feet of storage capacity.
Interior dimensions measure 39.9 inches of head room up front, 40.0 inches in the second row and 36.8 inches in the third row. Shoulder room comes in at 63.8 inches in the first row, 63.5 inches in the second row, and 60.5 inches in the third row. Hip room measures 59.2 inches up front, 58.4 inches in the second row and 48.8 inches in the third row. Leg room comes in at 39.6 inches in the first row, 41.0 inches in the second row and 28.8 inches in the third row.
Drive Overview
With seven days to spend with the Infiniti QX56, time was of the essence. A lengthly trip during the middle of its visit revealed just how smoothly this SUV rides and how quiet it is. The engine roared with authority on demand, the transmission shifted seamlessly as we headed down the state highway. Noticeable were the occasional times the Infiniti's warning system kicked in to alert us when we began to leave a lane without signaling. Very helpful was the adaptive cruise control system that kept our vehicle a safe distance away from cars in front of it. This feature was particularly noticeable when we had to come to a full stop — the QX56 began to slow down moments before the brake was applied.
For the driver, the sheer comfort of the seat made each journey on the road a comfortable one. The seats are plush, amply bolstered and provide lumbar support. The only important drawback of note was the third row seat, an area best left for small children. The slightly smaller crossover based Infiniti JX offers improved rear seat room over the QX56 and might be worth your consideration.
---
See Also — The Infiniti QX80 Goes to Washington
Photo courtesy of Infiniti.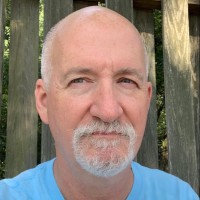 Latest posts by Matthew Keegan
(see all)