Innovative seat belts provide enhanced crash protection.
Nearly five years have passed since Auto Trends first shared news about Ford's inflatable safety belt technology. This writer called the technology "nifty" in recognition of the innovative thinking and engineering behind this important safety device.
Over the intervening years, Ford has introduced inflatable seat belts to several Ford and Lincoln models, and has plans to make them available with the next generation Ford F-150 arriving later this year. Inflatable safety belts are available for second row, outboard seating passengers only.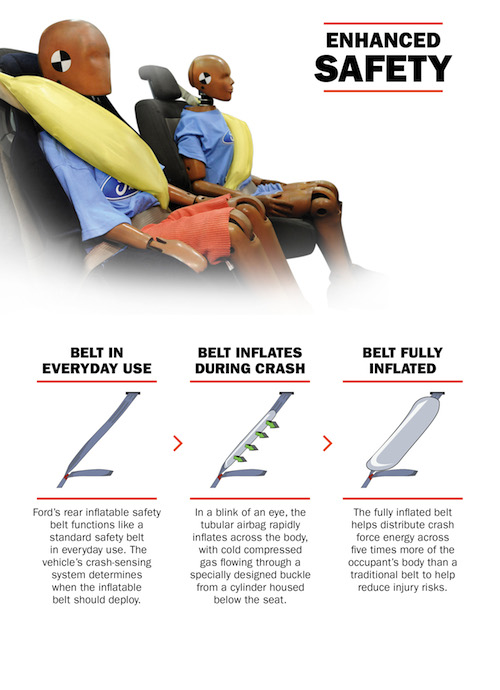 Inflatable Safety Belts
Inflatable seat belts deploy in the same way as regular airbags: in an accident and within 40 milliseconds following an accident. These belts inflate with cold compressed air and provide protection for the occupant's torso and shoulders.
Ford says that the safety belts spread crash forces across and up to five times the area of conventional seat belts. Specifically, pressure is spread across a passenger's chest; the safety belts help to control head and neck motion. Moreover, they look and operate just like regular seat belts and can be used in conjunction with both infant car seats and child booster seats.
Technology to License
The Ford Motor Company patented its inflatable seat belts and is the only car manufacturer offering them. However, it is willing to license the technology to other companies including competing car manufacturers in a bid to reduce injuries everywhere.
And not just passenger vehicles can make use of inflatable safety belts. Ford says that that military vehicles, boats and aircraft might also benefit from the technology.
Ford's longstanding commitment to democratizing technology goes beyond our customers," said Bill Coughlin, president and CEO, Ford Global Technologies. "In this case, the wider adoption of inflatable safety belts has the potential to make travel safer and help mitigate passenger injuries – especially among children and the elderly."
To prepare inflatable seat belts for licensing, Ford purchased additional safety patents from United Technologies Corp. Ford is also working with the AutoHarvest Foundation, a nonprofit organization that advocates for collaboration of innovative technologies including advanced manufacturing intellectual property.
Additional Licenses Available
Ford has several other patented technologies it is willing to license as well. Its roll stability control or RSC system utilizes sensors that provide steady surveillance of a vehicle's movement in relation to the road surface. Braking is automatically applied and/or engine power reduced if a rollover situation is detected.
Ford's belt minder system reminds people to buckle up and has received plaudits from both the Insurance Institute for Highway Safety (IIHS) and the National Highway Traffic Safety Administration (NHTSA) for its success. Other licensable technologies include a surveillance mode for law enforcement and a driver alert warning system that senses when the driver has become distracted.
---
Additional Safety Articles
Nifty Idea: Inflatable Seat Belts!
IIHS Research Underscores Child Safety Seat Problems
The Rise of Automotive Safety Features
How is Tech Making Car Travel Safer?
---
Chart courtesy of the Ford Motor Company.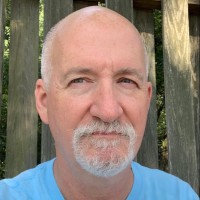 Latest posts by Matthew Keegan
(see all)