The Consumer Reports 2014 Annual Reliability Survey is out, what paints a highly critical and negative picture of in-car technologies, particularly infotainment systems. Such systems typically provide audio, information and navigation access, but often do not deliver as promised. Instead, users may find these systems confusing, unreliable or simply unworkable, leading Consumer Reports (CR) to say that they present a "growing reliability plague" for manufacturers.
Problem First-Year Models
CR especially pointed to flaws found in first-year models for several brands, including Cadillac, Ford, Honda, Infiniti, Fiat, Jeep and Ram, with each having numerous bugs and glitches in their infotainment systems. CR surveyed owners of more than 1.1 million new vehicles, identifying 17 problem areas. Topping the list were in-car electronics, easily outpacing consumer complaints in other areas.
As before, CR found that the Asian brands usually outperformed all others with the American brands finishing far down the pack. Most European brands were in the middle of the pack or toward the end. Audi, however, continues to excel, finishing in the fifth spot for the second consecutive year. Porsche took the ninth position.
Lexus, Toyota, Mazda and Honda nabbed the top four spots. Following Audi, Buick, Subaru, Scion, Porsche and Kia rounded out the top 10. Fiat Chrysler, however, took the last four spots of the 28 brands surveyed with Dodge, Ram, Jeep and Fiat rounding out the group.
And if you think technologies are the sole problem, CR insists otherwise. "Infotainment system problems generally don't exist in a vacuum," said Jake Fisher, director of automotive testing at Consumer Reports, "A close look at the results suggests that cars with a lot of in-car electronic issues usually have plenty of other troubles, too."
Chrysler Defies the Odds With Strong Sales
Despite the apparent quality issues, Fiat Chrysler continues to thrive. Indeed, the Chrysler Group has experienced 54 consecutive months of year-over-year sales increases through Sept. 2014. Chrysler Group sales are up 15 percent for the year, nearly three times the industry average. The Chrysler Group is seeing Jeep sales up by 45 percent and Ram sales up by 25 percent for the year.
For its report, CR gathered data for 248 models, looking at 17 potential problem areas. From its survey it has been able to accurately point out future problems owners may have with their new vehicles as well as to spot trends.
One trend that isn't boding well for Infiniti is the reliability of two of its models: the new Q50 sedans and the QX60 crossover. Both models have had their share of problems, causing Infiniti to take the largest plunge of any brand, falling from 6th place last year to the 20th position this year.
Improved Infotainment Systems
CR did find that some manufacturers are making changes that have made their infotainment systems easier to use. CR has criticized Ford and Lincoln for their technologies, but the two Ford Motor Company brands have made steady improvements ever since the organization slammed the 2011 Ford Explorer's quality. While Ford rose three positions this year, Lincoln had the largest year-over-year increase of any brand, jumping 12 positions to the 15th spot.
Mercedes-Benz fell 11 spots on the heels of introducing its CLA-Class sedan and high-end S-Class. A few of its models, including the GLK utility vehicle and the E-Class V-6 sedan, outperformed the market.
Poor Performers by Segment
American manufacturers need to pay closer attention to certain segments where these vehicles are not performing up to par. CR found that the subcompact Chevy Sonic, the compact Chevy Cruze, the compact Ford Focus and the compact Dodge Dart turbo each performed below average. Large pickup trucks have been a problem too with the Chevrolet Silverado, GMC Sierra and Ram 1500 each performing below average.
See Also — Auto Reliability: Consumer Reports Slaps Acura, Cadillac and, Yes, the Tesla Model S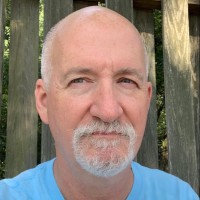 Latest posts by Matthew Keegan
(see all)