The full-size pickup truck segment just got interesting. Again.
Put the words "Nissan" and "pickup truck" together and invariably the Nissan Frontier comes to mind. The Frontier is a midsize pickup truck and the successor to various Nissan or Datsun trucks built since the 1950s and on sale across the US since the early 1970s.
Full-Size Pickup Trucks
What model may be easily overlooked is the Nissan Titan, a full-size pickup truck introduced in 2004 and overshadowed by the Ford F-150, Chevrolet Silverado, Ram 1500, and even the Toyota Tundra. It was the first full-bodied pickup truck built by a manufacturer outside of the Detroit Three, but it simply hasn't captured anywhere near the level of interest enjoyed by its top competitors.
Indeed, a recent examination of this model's sales figures disclosed that Nissan sells about 12,000 units per year. Its top three competitors sell that many trucks every one or two weeks, thus the Nissan Titan just hasn't been a consideration for most truck buyers.
Nissan's lack of success in this area can be attributed to a few things, including a paucity of model choices — crew and extended cabs only, with two bed choices — and a vehicle that hasn't been significantly changed since its introduction. Look up the expression "long in the tooth" and a picture of a Nissan Titan just might pop up.
An All-New Nissan Titan and Titan XD
A new day has dawned for the Nissan Titan as its second-generation, 2016 model year pickup truck arrives to the market. In early December, Nissan hosted automotive experts from across the US near Phoenix, Arizona, to showcase one version of the new vehicle.
On hand was the Titan XD Crew Cab, an all-new model that sits somewhere between medium- and heavy-duty status. Specifically, it occupies the middle area of the two segments, or the underserved "white space" Nissan has identified as ripe for the taking.
---
See Also — Ram Chassis Cab is Here and Brings With it Class-Leading Numbers
---
No, the Titan XD doesn't match the heavy-duty status of the top models from Ram, Chevrolet and GMC, and Ford, rather it is aimed at those truck buyers who need upwards of 12,000 pounds of towing capacity and aren't interested in paying a premium for models capable of pulling upwards of 17,000 pounds. Medium+ or Standard+ are two names that might be ascribed to the new model.
Engine by Cummins, Transmission by Aisin
That extended towing capacity comes from a Cummins-supplied engine, the first turbo-diesel from this engine manufacturer not found under the hood of a Dodge or a Ram product. The 5.0-liter, V-8 engine makes 310 horsepower and 555 foot-pounds of torque, the latter reached at 1,600 rpm. It comes paired with a 6-speed Aisin-supplied automatic transmission.
However, that diesel engine is an option and will be available only with the Titan XD (Auto Trends has confirmed that a gas-powered, 5.6 liter V-8 arrives later). The half-ton standard Titan model — built on a completely separate chassis, by the way —will be powered by a 3.5-liter, V-6 gasoline engine or the gas V-8. Both Titan versions are available in 4×2 and 4×4 configurations.
Rolling Product Releases
So, what you have is essentially two different, but similar trucks sporting the Titan name, with Nissan taking a two-prong approach last seen when Ford had both the F-100 and F-150 on the market more than three decades ago.
Production for the turbo-diesel XD is currently underway, with the gasoline version following a few months later. By next summer, the standard Titan pickup truck will bow, essentially giving Nissan at least three new product releases for its big pickup trucks.
First Impressions
In the meantime, Nissan provided ample time for journalists to run the truck through the paces. And those paces included highway driving, navigating a pair of off-road courses, and taking in a trailering segment.
The Nissan Titan XD Crew Cab shined in all areas. From its beefier stance to its aggressive front fascia, to its roomier and more upscale interior, and on to its on- and off-road capabilities, Nissan has a premium truck that will appeal to far more buyers than the previous model ever did. At least that is my opinion.
The Cummins engine is robust and it is also uncommonly quiet for a diesel. The suspension system is firm, yet the truck provides a very comfortable ride. In off-road comparison testing with models from other manufacturers, we found that the Nissan handled the course capably as well as in comfort.
Ascending a 45-degree incline was no problem for this truck. There is no crawl control feature nor do you need one — by simply matching the truck's speed with your normal walking speed, it took on several hills with ease. Notably, the test trucks were outfitted with standard tires, thus there was no added benefit of all-terrain rubber.
Estimated Pricing and Key Features
Nissan has generously equipped the Titan XD, with prices ranging from about $40,000 to $60,000. Five grades are available — S, SV, PRO-4X, SL, and Platinum Reserve. Single, extended and crew cab models as well as three bed choices (5.5-, 6.5, and 8-feet) can be had. Official prices will be released near the first of the year.
Other features of the 2016 Nissan Titan XD include standard or available remote start, keyless entry, push button start, a 4-spoke ergonomic steering wheel, zero gravity seats, LED signature headlamps, running boards, multiple cargo management options including under the rear seat, a bed management system, and new in-bed storage compartments.
Additional features include an on-column transmission shifter, automatic dual-zone climate control, multiple power points (12-volt, 120-volt and USB), climate-controlled front seats, heated rear seats, and NissanConnect services. A Rockford Fosgate audio system returns as well.
The Bottom Line
The Titan XD turbo-diesel is the halo model for the product range according to Nissan. The truck is a beast and that is a very good thing — whether that translates into strong sales remains to be seen. What is beyond dispute is that Nissan now has a robust entrant in the segment along with an engine choice that no competitor can claim.
2016 Nissan Titan XD Crew Cab
Model range price $40,000 to $60,000 (estimated)
Seats 5 or 6
5.0-liter V-8 turbo diesel engine
310 horsepower @ 3,200 rpm
555 foot-pounds of torque @ 1,600 rpm
3.70 inches bore by 3.54 inches stroke
Engine compression ratio: 16.3-to-1
6-speed automatic transmission
Wheelbase: 151.6 inches
Length: 242.7 inches
Width: 80.7 inches
Height: 78.7 inches
Passenger volume: TBD
Towing capacity: NR
Fuel Economy: Approximately 20 mpg (observed)
Fuel tank: 26 gallons
Curb weight: From 6,709 to 7,480 pounds
Limited vehicle warranty: 3 years/36,000 miles
Powertrain warranty: 5 years/60,000 miles
Corrosion warranty: 5 years/unlimited miles
Vehicle assembly: Canton, Miss.

See Also — Fresh Conception: 2017 Nissan Titan Pickup Truck
---
2016 Nissan Titan XD Crew Cab photos copyright Auto Trends Magazine.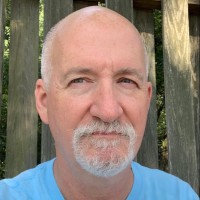 Latest posts by Matthew Keegan
(see all)