Auto insurance deductibles play an important role in protecting your vehicle. That said, they are not always what they seem. This statement does not mean that such a deduction does not work as intended.
Instead, there are factors present that determine whether the deductible is used or not and whether you will have actual out-of-pocket expenses after filing a claim.
---
---
Insurance Deductibles Defined
What is an insurance deductible? In insurance industry parlance, it represents a form of risk-sharing. In other words, the insurer and the insurer share a financial burden when you file a claim. Typically, this is a fixed-dollar amount, such as $250, $500, or $1,000 or more. Your insurance contract outlines the amount of the deductible and the policy limit. If you file a claim and it is accepted by the insurance company, then you will be responsible for the deductible portion and the insurer for the rest, up to the claim limit.
Consumers choose the deductible amount with insurers usually offering several amounts. You should know that higher insurance deductibles result in a correspondingly lower insurance premium. The deductible amount usually stays fixed for the term of the contract. Upon renewal, you may be able to raise or lower the amount. Keep in mind that upfront savings can cost you more in the long run. Again, this is how you share risk with the insurer.
The Workings of Insurance Deductibles
Insurance deductibles kick in once you file a claim. In addition to coverage on your vehicles, you can seek coverage for the home you own or rent, and for just about anything else that you own. There is a common thread with insurance, however – a deductible.
One exception is in the arena of personal medical insurance. Health insurance is based on an annual deduction, while most other types of insurance are event-based. Also, medical insurance almost always requires a co-payment – you may feel that such coverage has more loopholes than automotive and in some ways it does.
Types of Coverage
With auto insurance, there are multiple layers of coverage available, including some mandated by the states. Comprehensive, collision, liability, uninsured motorist, and personal injury protection are the most common. The first two come with deductibles, while the last three do not.
Comprehensive Coverage
Comprehensive insurance covers most, but not all matters related to your car. If you strike a deer, encounter hail damage, or your vehicle is stolen or vandalized, then this type of coverage kicks in. However, that coverage is restricted to your vehicle's cash value. That value is usually less than what you think it is worth.
Collision Coverage
Not all vehicles come with collision coverage. If it is new or has a lien on it, then you have it. Collision coverage applies to your vehicle only, such as when you strike a fixed object, such as a traffic light or another automobile. This coverage supplies protection for repairing or replacing your vehicle. Beyond that, liability coverage kicks in. That is if you have it.
Liability Coverage
Liability coverage is every so often optional and its absence can cause a massive headache, especially if you damage another vehicle. In states where liability is optional, consumers must "show proof of sufficient assets to pay damages, medical bills, and more if you cause an accident," according to the Insurance Information Institute (III). Liability coverage, though, does not come with a deductible.
Other Coverages
PIP or personal injury protection is another term for today's "no-fault" insurance in a dozen states. PIP covers medical expenses incurred for the driver and passengers who were in the vehicle when the accident occurred. Finally, there is uninsured and underinsured motorist coverage. This plan is activated when your insurance company discovers that the driver of the other vehicle was uninsured or did not have enough insurance to cover your expenses.
Disappearing Deductibles
We could wish that auto insurance deductibles were not a consideration, but they are. Except in select cases where they are not.
Depending on your insurer and the type of policy you have, some offer a "disappearing deductible" that drops your percentage for each claim- and violation-free policy period. This means if you go several years without filing a claim, your insurer may "reward" you by not assessing a deductible. Keep in mind, though, that once you file a claim, you will typically find the full deductible in place again.
Occasionally, consumers won't pay a deductible when using the insurance company's repair center of choice. In this situation, the insurer may have a contract with the collision company to make repairs for a set cost, then pass the savings to the insured by not charging a deductible.
Your Insurance Coverage
Auto Trends recommends consumers review their auto insurance policy annually or each policy period. If you have a life change event midway through your coverage period (i.e., a marriage, divorce, new driver), then notify your insurer at once. Finally, you can save money on insurance by bundling different types of insurance under one company. For instance, home and auto coverage through the same insurance company should save you at least 10 percent.
---
See Also — What is Full Coverage Car Insurance?
---
Photo Attribution
---
Image by mohamed Hassan from Pixabay
Image by Marcel Langthim from Pixabay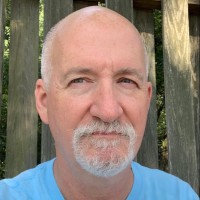 Latest posts by Matthew Keegan
(see all)