Ford has apparently hit a home run with its SYNC technology, a factory-installed, in-vehicle communications and entertainment system developed by Ford and Microsoft. Ford SYNC permits drivers to bring virtually any digital media player or mobile phone into their vehicle and operate these devices using voice commands, or by using the vehicle's steering wheel, or through radio controls.
Low-Cost Option
You may have seen Ford SYNC advertised in conjunction with various Ford products, most notably the Ford Focus. Ford SYNC is a popular $395 option that many buyers are choosing; it is currently available on twelve different Ford, Lincoln, and Mercury products for 2008. Ford expects that more than one million Ford SYNC vehicles will be on the road by early 2009.
Now that the Ford SYNC has been a proven success, does that make it the benchmark product for all automakers? According to one published report it does. Audio leaders Pioneer and Alpine, to name a few, are hurrying the development of aftermarket and OEM products to compete with Ford SYNC.
Microsoft Exclusivity Set to End
Research firm iSuppli said the Sync has "trumped the industry" with its "elegant, innovative and inexpensive approach to vehicle infotainment," according to analyst Richard Robinson. Ford's deep pockets is one of the reasons why the automaker is out in front, but its competitors aren't expected to let Ford to remain out front for long. Moreover, Microsoft's exclusive arrangement with Ford is about to end, allowing the company to pursue other partnerships.
Reportedly, the components making up the Ford SYNC only cost $30. Adding in installation and related expenses, Ford SYNC is a highly lucrative option for the Ford Motor Company. SYNC is updatable and offers automatic 911-assist when an airbag has been deployed; no monthly fees are charged for this service.
---
See Also — Ford Designates $1.8 Billion for China
Ford SYNC/2009 Lincoln MKS Copyright Ford Motor Company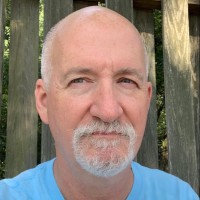 Latest posts by Matthew Keegan
(see all)