One week of Ford Focus RS awesomeness!
The Ford Focus RS may be the best small car in the world. Yes, I said it. But the "best" definition can be a tricky one to use as there are multiple categories to consider, i.e., quality, reliability, efficiency, and performance, among others.
For the sake of this argument, we'll look at what matters most to hardcore small car enthusiasts and that would be performance. This is where the Focus RS outperforms the Volkswagen Golf R and the Subaru WRX STI, small all-wheel drive models with turbocharged engines.
I've driven all three, was impressed with each one, but after my week with the Focus RS I can say that the segment has a new leader. No, the Mitsubishi Lancer Evolution (EVO) doesn't warrant a mention here as this model was last built in 2015 (you can still buy a "new" one if you want). That said, the 303-hp EVO would probably come closest to knocking off the RS in the all-important 0-60 mph time. But, when it comes to drifting, the RS is the undisputed winner.
2016 Ford Focus RS
My test 2016 Ford Focus RS arrived in mid-December and several weeks after the 2017s rolled out. Procuring a performance model from Ford can take a lot of work — it took me the better part of the year to get the Mustang GT and I don't suppose I'll see the Ford Raptor until late next year. Getting a 2016 RS was no big deal as this all-new model arrived stateside just this past spring.
The Focus RS follows a long line of performance models built by Ford Europe, but now marketed under the broader Ford Performance umbrella. Until the current-generation Focus was released in 2011, our hopes here in North America for ever seeing a model like this one were thwarted as the small cars Ford sold in Europe were not the same as the ones offered in North America.
Fortunately, that all began to change in 2008 when the company's "One Ford" initiative was launched, ensuring that we had a fighting chance of seeing something like the RS (while Europe finally got the Mustang).
Making a Case for the Focus RS
So, what's the big deal about the Focus RS? Quite frankly, it represents everything enthusiasts wanted Ford to bring to the market for a number of years.
Yes, the Focus ST is a desirable model in its own right and with its personal list of praiseworthy competitors, including the Honda Civic Si, Volkswagen GTI, and the Subaru WRX (not STI), but it never was intended as the signature model. The ST has done its job and went one step further: it built a case for a high-performance model.
We knew the Focus RS in its current form was eventually going to happen because Ford has had small car performance on the docket since the Escort RS1600 was introduced in 1970.
It wasn't until 2002 that a Focus RS model rolled out (Mk1) followed by the Mk2 seven years later. Although both powerful models in their own right, the front-wheel drive layouts were simply not enough. A turbocharged four cylinder paired with a six-speed manual gearbox were a given — but how would Ford add all-wheel drive?
Internal AWD, Not Haldex
In developing the Focus RS, Ford could just as easily turned to Haldex to supply all-wheel drive. But, the automaker has relied on its own AWD system for years, starting with the Ford Fusion and Lincoln MKZ sedans, followed by the Ford Edge and Lincoln MKX crossovers. Ten years of internal building and the expanded application of the same has paid off. Besides, why import parts from overseas when it is cheaper to build domestically? That's a plan President-elect Trump would like.
For the Focus RS, the Ford Performance All-Wheel Drive with Dynamic Torque Vectoring Control system utilizes a pair of clutch packs on each side of the rear drive unit. Tasked with managing the hatchback's front to rear torque split, the system also distributes torque from side-to-side on the rear axle. This so-called "torque vectoring" capability enhances handling and cornering stability, important attributes for a performance car.
The AWD system sends up to 70 percent of torque to the rear axle with up to 100 percent of that available torque sent to either wheel. Steering angle inputs send messages to the system to distribute maximum torque to the outside wheel. Understeer is nearly imperceptible and superior lateral acceleration is possible — what combine to imbue much driver confidence on the track and when operating in drift mode.
Exterior and Interior Highlights
In designing the Focus RS, Ford Performance could have substituted body panels and other parts with carbon fiber and with an eye toward lightweighting, but they did not. Instead, much of the exterior is the same, but with important front and rear fascia changes among the modifications made.
Up front, you'll find a larger grille opening along with a pair of air vents covered in motorsport-style mesh. The lighting system is top notch with Ford going with Bi-Xenon headlamps with cornering lights, signature LED lights, and fog lamps.
In the rear, the big difference there is the spoiler — a wing-like appendage with RS debossing is present. It is the biggest honking spoiler we've seen yet on a Focus besides various aftermarket offerings.
Along the sides, you'll find special skirting along with sporty 19-inch RS alloys wheels wrapped in Michelin Sport summer tires. Light blue Brembo brake caliper covers offer pop and distinction.
Inside, the Focus RS offers leather seats — firmly bolstered Recaro bucket seats are up front and a 60-40 split-folding bench seat is in the second row. Who wants to bet the seat will see little action except for those times when you plan to use drift mode with your friends begging to ride along? Well, skip the added weight — simply fold the seat down to expand the 19.9 cubic feet of standard storage space.
Other important features found inside include unique vehicle instrumentation, containing a three-display information center on top of the dashboard — readouts for turbocharger boost pressure, oil temperature, and oil pressure. You'll find SYNC 3 telematics, USB connections and what matters most — a six-speed manual shifter.
Under the Hood
350-350. These two numbers are everything to the Focus RS. Specifically, this scorching hot hatch is powered by a 2.3-liter turbocharged four-cylinder engine making 350 horsepower and 350 pound-feet of torque, easily beating anything else in the segment.
Paired only with a six-speed manual gearbox, the Focus RS places the emphasis on performance above everything else — you can't find an automatic transmission — regular or dual-clutch — anywhere. Just the manual gearbox. And that's fine for devotees.
If the aluminum head and block engine sound familiar to you, it should: the Ford Mustang uses it, but in the Focus RS it sits transversely, has a more powerful turbocharger, and benefits from special tuning. Direct injection and an integrated exhaust manifold are present too, enabling this compact performance car to chew up and spit out pavement. Yes, that's an exaggeration, but the Focus RS is designed to amaze and does so at all times.
On the Road
You can operate the Focus RS in tame mode and that would be the default normal setting as you cruise around your neighborhood. But once you pull away from populated areas, the RS begs to be unleashed.
Here, you'll move quickly out of sport mode if you aren't there already. Take note of the changes in steering response, the all-wheel-drive setup, exhaust note, and the engine tuning. I stayed in this mode nearly the entire time — why be normal?
Track mode makes for an interesting proposition as stability control is shut off and the dampers seem to vanish. This means if you drive the Focus RS on anything other than the track, be prepared for a kidney-jostling experience. Bumpety-bump you shall go and the feeling is an odd one. At the same time, the all-around firmest settings are ideal for the track.
Drift mode is an outlier here as no other production car offers one. Here, the dampers and steering return to the normal settings, while everything else stays in sport mode. The all-wheel-drive system shifts to "drift" mode and this is where the tail of your blistering hot hatch is destined to pull out. How Ford managed to include this mode without risking the ire of insurers and regulators alike is a mystery. It is a nod to what ardent enthusiasts are doing anyway, so why not help them by making AWD cooperate?
My first jaunt with the Focus RS had me scratching my head. Notably, while operating in Sport mode, I discovered the front outside wheel would pull out on twisty roads, seeming to move the car to the centerline. But it didn't take me long to realize that the amount of torque sent and the rate that it is sent changes not just between modes, but hundreds of times per second. What seemed as an oddity at first became apparent for what it really was — torque vectoring. Depending on the road you take, the angle of the car and the rise and fall of that same road, the sensation I experienced may reveal itself to you. After that, I got used to how the RS' AWD system works and confidently drove for the next week enjoying its full capabilities.
Ford claims a 4.6-second 0-60 mph time and I'm not about to dispute that. Activate launch mode and wait for the upshift light to appear and you're on your way. Sub-5 second times are not difficult to achieve without launch mode — you just need to make quick work of the clutch and shifter to get there — in my experience, you'll barely hit third gear as you cross 60 mph.
Parting Thoughts
The Ford Focus RS checks off all the marks for a high-performance compact hatchback. The Recaro seats will keep you planted even as you drift. Clutch uptake and gear shifting are as smooth as they come, making for an altogether thoroughly enjoyable driving experience.
As for plunking down $40K to buy one, there won't be too many takers. There just never is.
Notably, some shoppers may become nervous as they realize they'll need to invest in track tires, perhaps even a set of winter tires if they live in snow country. At this point, your price has pushed well into the $40s where well-equipped Mustang GTs roam. Your dilemma here is whether to go with the blue oval's performance leader or choose the niche model. That decision won't be an easy one for some because the RS' all-wheel-drive system and drift capabilities may simply be too difficult to resist.

See Also — Premium Sports Sedan: 2016 Buick Regal GS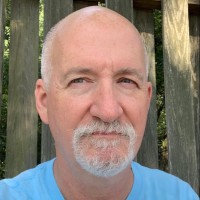 Latest posts by Matthew Keegan
(see all)