Lincoln Black Label
When your model line is thin and lacking outstanding products, you can patiently wait for the development of new models or strike out in a new, quicker direction for immediate results. As the luxury brand for the Ford Motor Company, Lincoln has chosen to do both in an effort to compete in a segment dominated by Lexus, Mercedes-Benz, BMW and others. Look at Lincoln right now and you see a premium version of the Ford brand, models that share platforms with mainstream Ford across the board.
Craftsmanship and Concierge Services
Lincoln desperately needs fresh, original product and with Ford slow to respond, it is taking the aforementioned "quicker direction" to renew customer interest. Specifically, the Lincoln Black Label program has been announced, what the company describes as "…a new and higher level expression of Lincoln design, style, materials, craftsmanship and personal service and experience."
How Lincoln's shrinking customer base will respond to these changes is not known, but it is a stop-gap measure until the brand finds its footing again. This past week, Lincoln Black Label was showcased on its MKZ sedan and MKC Concept, with the company confirming that it will gradually find its way across the entire Lincoln line.
Three Foundational Elements
Speaking at a news conference in advance of the 2013 Pebble Beach Concours d'Elegance was Jim Farley, executive vice president of Global Marketing, Sales and Service and Lincoln. "The new Lincoln Motor Company is built on three foundational elements – design, quality and personal service; Black Label represents our highest expression of these elements." Farley added that customers want to feel a "personal connection" for the products and services they desire, something Black Label intends to fulfill.
Farley explained that Lincoln and Black Label dealers will "collaborate to create a consistent, personal and integrated client shopping and ownership experience." What Black Label customers will find is a full suite of elevated customer services to be announced when the sub-brand is introduced in early 2014. Figure that Lincoln is still working out the particulars of this program and enlisting dealers to participate.
Three Black Label themes are being introduced: Indulgence, Center Stage and Modern Heritage. Lincoln describes "Indulgence" as a Chroma Couture exterior and Truffle interior. Its "Center Stage" package offers a Black Tie exterior and a Jet Black with Foxfire Red accents interior. Lastly the "Modern Heritage" theme comes with what it describes as a Confidential White tri-coat exterior with a Vianca interior.
Affected models will be wrapped in speciality Venetian leathers, a hide standard that fewer than one percent of all leathers meet. Besides the seating, Venetian leather will be draped and stitched across the dashboard, the center stack and on door panels. Lincoln will also make use of natural woods including Ziricote in the Indulgence, prized for its natural beauty. Alcantara, a trade-marked high-end material will grace the headliner, visors and pillars and trim the floor mats.
New Lincoln Models
It will take the better part of a year for Lincoln to roll out Black Label with a late 2014 introduction planned. In the meantime, Auto Trends has learned that the MKC Concept, a compact crossover utility vehicle, will be green-lighted for production and a second new model mostly likely will be announced sometime in 2014. Thus, Lincoln will both flesh out its product line with new models and expand the products within that line by rolling out Black Label.
Ford's Black Label approach and new models comes as Lincoln finds itself trailing Cadillac which outsells Lincoln by a 2-to-1 margin. As recently as 1998, Lincoln was the top-selling luxury make in America, but has been outgunned by the three German luxury brands, two Japanese luxury brands and Cadillac over much of the past decade. And with Ford introducing Lincoln to China, it will be investing billions to revive a brand that has languished.
---
See Also — Black Label: 2017 Lincoln Continental
Lincoln Black Label Photos courtesy of the Ford Motor Company.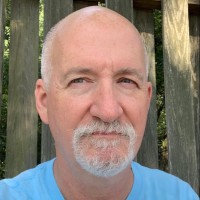 Latest posts by Matthew Keegan
(see all)