Some of the best deals are for small cars.
You might have your eye on that small SUV, but if you're trading up from a compact car the incentives for small cars are very strong as we reach the heart of the spring selling season.
Consumers continue to shift their interest from cars to trucks and SUVs, and that means demand for the former has fallen, while interest in the latter is soaring. And if you know anything about the impact of supply and demand on prices, incentives follow the low-demand vehicles.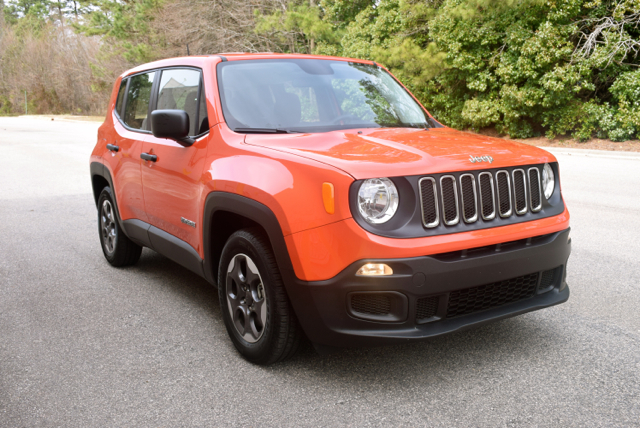 Dodge Dart Discounted, Models Realigned
For example, sales of the 2016 Dodge Dart are down by about one-third year-over-year through the first three months of this year. Further, the entire segment is down by just over 5 percent and would be much worse off if Honda hadn't updated the Civic. Notably, Civic sales are up 30.8 percent and have moved ahead of the previous category leader, the Toyota Corolla (down 7.1 percent).
To help move Dart sales, Dodge is doing a couple of things:
1. Incentives are strong, depending on region. Some models are marked down by up to $3,250. Low-rate financing is also available. Visit the Dodge website, enter your zip code, and check out the discounts in your area.
2. Three trim levels instead of five. Just past the halfway mark of the model year and the 2016 Dart now has two fewer trim levels. The three remaining trims were renamed and given engines to correspond to each level. Likewise, Dodge shuffled content, cut prices, and spread its package options across all three lines. All in all, the result should be a model better positioned to compete in a very tough segment.
Financing and Cash Back Incentives
Toyota incentives also vary by region. In my area (southeast USA), the current deal is 0 percent financing for up to 60 months or 0.9 percent financing for 72 months. But those incentives are better elsewhere, including in Los Angeles, where Toyota is offering $1,500 cash back or low-rate financing. Furthermore, attractive lease offers are in play as well.
Demand for small SUVs is up 6.3 percent year-to-date, a modest number. But the biggest gainers are found in the entry-level, subcompact SUV segment as those sales are up a whopping 78.7 percent. Of course, there are four new products in the mix and are driving sales. These are: the Fiat 500X, Honda HR-V, Jeep Renegade, and the Mazda CX-3. The segment has expanded to accommodate the new models as customers shift their interest from small cars to SUVs.
Despite the strong sales, there are incentives on some of the smaller SUVs. At present, Jeep is offering 0 percent financing plus $1,000 cash back on 2016 Renegade models. The brand is also jockeying for market share, hence the discount.
Honda isn't offering any special deals at the moment for the HR-V, but it is providing a lease deal on its hot-selling Civic. As for financing deals, Honda simply says "Please see your local Honda dealer for available offers."
Incidentally, both segments offer comparable passenger and storage room, hence the comparison.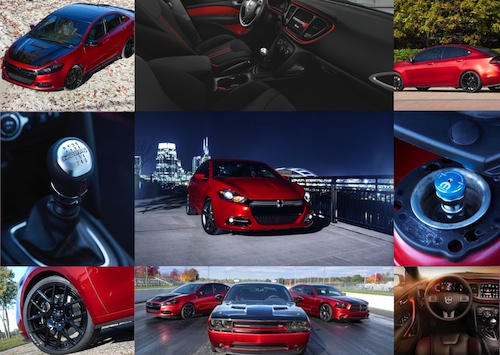 Sample Dodge Dart Savings
Using the Dodge build and price configurator, I spec'd out a mid-grade Aero model ($21,095). I then added the $1,250 6-speed automatic transmission and immediately that cost was fully offset by an "applied offer." The net price came in at $22,090.
For a better deal, go to the next-level Dart GT and the discounts climb to $2,750 and the final price actually comes in lower at $20,340. You also get a larger and more powerful engine, while saving nearly $1,700 off the Aero price. With smart negotiating you can get the price down even lower, probably below $19,000.
Chevy v. Chevy Price Comparison
Of course, comparing models takes some theatrics, especially if the brand under consideration doesn't offer both a subcompact SUV and a compact car such as Chevrolet and Honda do.
Chevrolet may offer the best example of the price differences between compact car (Cruze) and subcompact SUV (Trax). The 2016 Cruze is priced from $16,120 and the Trax starts out at $20,300.
With the Cruze, discounts of $1,000 and 1.9 percent financing apply to the LS Manual ($18,995) on up. Choose the Trax and you'll get a $500 purchase bonus and you may qualify for 2.9 percent financing. Typically, you'll pay about $4,000 more for a similarly-equipped Trax versus the Cruze. Add another $1,500 for all-wheel drive, available only with the Trax.
To sum up, similar-sized cars and SUVs offer significant price differences, especially after all incentives have been taken. If you really want an SUV, then by all means shop for one. But if you're on the fence and money is a factor, bargaining down the price of a compact car can make a significant difference for your budget.
---
Sales figures courtesy of GoodCarBadCar.net.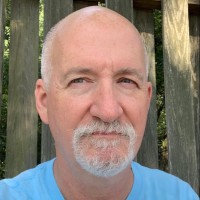 Latest posts by Matthew Keegan
(see all)