Jag sports car receives important enhancements.
If you want to be taken seriously as a high-performance sports car there are two options you must offer. The first is a manual transmission. The second is all-wheel drive. Certainly, the manual is of greater importance — all-wheel drive isn't critical, but it is nice to have.
The Jaguar F-TYPE has lacked both attributes since its introduction for the 2014 model year. Currently, power is sent to the rear wheels by means of an eight-speed automatic transmission. The F-TYPE is a beautiful and capable beast in its own right, but beginning in 2016 its two major deficiencies will be eliminated.
2016 Jaguar F-TYPE
At the 2014 Los Angeles Auto Show this week, Jaguar unveiled the 2016 edition of its latest sports car. The 2016 Jaguar F-TYPE will offer standard all-wheel drive with its R models, enabling it to go from 0 to 60 mph in just 3.9 seconds. The sports car's top speed will be limited to 186 mph.
Jaguar says that all-wheel drive will be optional for S models and the six-speed manual transmission will be available with rear-wheel drive V-6 powered models only. Electric power steering is also new to the line.
As before, a supercharged V-6 engine coupled with rear-wheel drive is standard. F-TYPE R Coupe and Convertible models will have the supercharged V-8 engine, all-wheel drive and the eight-speed automatic transmission. The base engine is rated 340 horsepower and 332 foot-pounds of torque. The V-8 S is rated 495 horsepower and 460 foot-pounds of torque. The top-of-the-line V-8 R makes 550 horsepower and 502 foot-pounds of twist.
Six-Speed Manual Transmission
In providing a six-speed manual transmission, Jaguar acknowledges that there is still a core group of drivers that prefer to work the gearbox themselves. Jaguar says of the transmission that it features a short-throw gear lever, closely-spaced ratios and well-placed pedals for heel-and-toe changes. Consider these changes were made to help keep Jaguar faithful from being lured by the likes of Porsche to the 911 or Cayman.
Other changes to the 2016 Jaguar F-TYPE include new dials and gauges in the instrument cluster, an upgraded infotainment system with improved connectivity and telematics functions, a related smartphone app that adjusts climate control and an automatic crash notification feature.
Jaguar will also up the standard feature quotient with the 2016 F-TYPE. All models receive keyless entry, 14-way power adjustable seats, a 770-watt audio system and SiriusXM satellite radio. Coupe models also will have a standard panoramic glass roof and R Coupe models gain a power tailgate. All S models will see changes to the driving mode and the addition of a new flat-bottomed steering wheel.
All-Wheel Drive With Dynamics
The Jaguar's all-wheel drive system will feature Intelligent Driveline Dynamics (IDD), representing an in-house designed control system networked with the powertrain, rear differential and center coupling to optimize torque distribution. IDD will work in tandem with the sports car's stability control system. The AWD system will provide better handling under a number of driving conditions to include: normal, rain/ice/snow and dynamic modes.
About IDD Russ Varney, Vehicle Program Director, Sports Cars, Jaguar said, "IDD allows us to provide 'Instinctive All Wheel Drive' – only delivering torque to the front wheels when it's required to enhance traction. That means we get great steering precision and the efficiency of a rear-drive car, but with additional traction via the front wheels precisely delivered to match the driver's demand, the road surface and the driving situation."
Electric Power Assisted Steering
The all-new Electric Power Assisted Steering (EPAS) system reflects years of internal research and development work. Jaguar says that its work has paid off in a system that provides immediate response and a connected feel. It replaces the long-used hydraulic power assistance system for a more energy efficient system.
Pricing and additional model details will be provided in 2015 closer to the F-TYPE's 2016 model year release date.
Photo courtesy of Jaguar Land Rover North America, LLC.
---
Recent Articles
Volvo Intends to Stay, Thrive in the US
Refreshed Ford Explorer Boasts New EcoBoost Engine
Honda Debuts FCV Concept Fuel Cell Electric Vehicle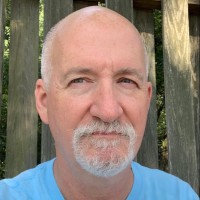 Latest posts by Matthew Keegan
(see all)